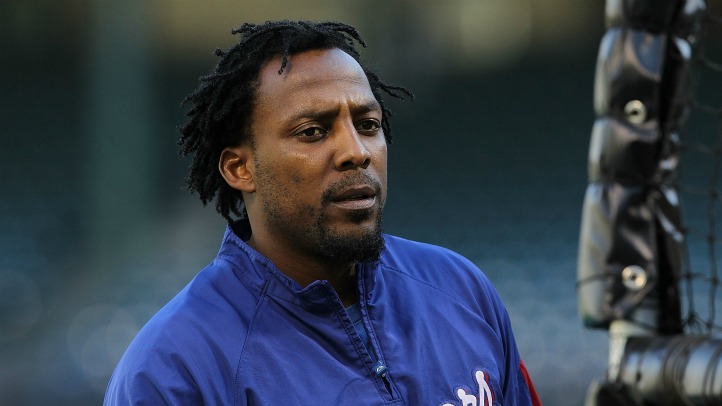 Almost a decade after he left the Montreal Expos for the Los Angeles Angels of Anaheim, former Ranger Vladimir Guerrero is headed back to Canada.

The Toronto Blue Jays announced on Thursday that they had agreed to a minor league deal with the slugger, including an "extended spring training" period that will allow Guerrero to train at the Jays' spring training facility in Florida, in preparation for his return to baseball.

Guerrero was last in the news for more inauspicious reasons. He was implicated in a brawl in a disco in the Dominican Republic, a fracas that allegedly involved Guerrero striking a police officer. The likely Hall of Famer, for his part, denied the allegations.

Obviously, Guerrero began the season as a free agent after playing out a one-year deal with Baltimore in 2011, where he hit .290 with 13 home runs and 63 RBIs. The year before, he hit .300 with 29 home runs and 115 RBIs while helping the Rangers to their first American League pennant.

Copyright FREEL - NBC Local Media