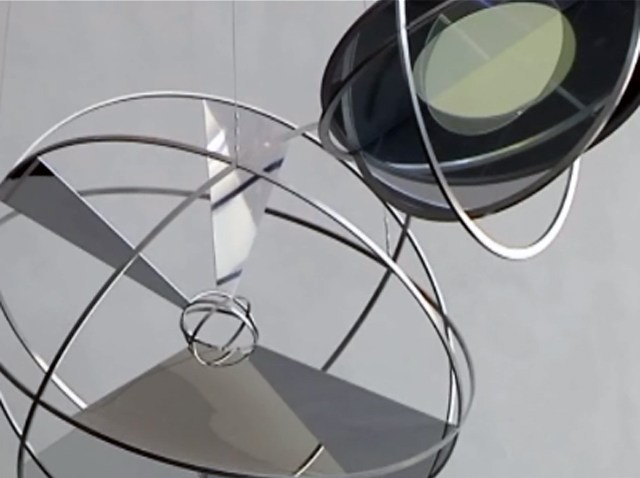 North Texas has a new art museum, but it's not where you might expect.
The Art Collection of Cowboys Stadium features 21 massive works by 19 different artists from around the world.
"We decided this stadium was going to be more than a stadium, more than a typical stadium. We wanted it to be something fabulous for our fans," said Gene Jones, who worked closely with art experts to select the pieces.
Sports Connection
Connecting you to your favorite North Texas sports teams as well as sports news around the globe.
Some of the works are about a third the size of the football field itself. Now that all of them are installed, the artists were treated to a private tour Monday night at the stadium.
New York artist Ricci Albenda said he would have liked to see how stadium crowds reacted to his piece, "Interior Landscape, Full Spectrum."
"I only wish that I would be able to be here when it was actually a functioning stadium and see hundreds of thousands of people appreciate it or question it," he said.
But one thing Cowboys fans won't see anytime soon at the stadium is the long-promised Cowboys Hall of Fame and Museum.
"I'm not disappointed, and the reason for the delay is that as we've evolved, we've seen what we can do with our digital center home board," said team owner Jerry Jones.
Jones said he is still trying to decide what kind of museum to build. But whatever he decides on, it won't be ready in time for next year's Super Bowl.
"What we need to get a feel for is, how much of it that we had thought we were going to have in the Hall of Fame do we want to have out in the basic bowl and on the field and above the field on our digital board," Jones said. "Much of the things that we wanted to do and present in the hall of fame we're going to get to do with our tours and our visitors here. We're going to get to do it where really it ought to be done, and that's in the bowl out where the Cowboys play."