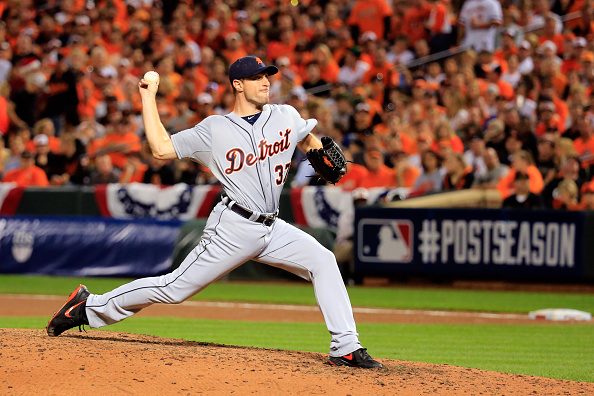 Max Scherzer signed a record-setting deal on Monday when he inked a seven-year, $210 million contract with the Washington Nationals, making him the highest-paid right-handed starting pitcher in MLB history.
Scherzer's big deal isn't what it seems though, and it could be the start of a bad trend in Major League Baseball.
You see, Scherzer, who is 30 years old, will be paid by the Nationals into his mid-40s, and he'll be paid handsomely.
Sports Connection
Connecting you to your favorite North Texas sports teams as well as sports news around the globe.
Wait a second, you say, it's a seven-year deal, right? Sure is. He's a free agent after the 2021 season, when he'll be nearing the end of his career but could still be going for one more short-term deal assuming his health stays good. But even if he gets that one last deal from another team, the Nationals will still be paying him, and paying him, and paying him — for seven more years.
See, Scherzer will make $15 million a year over the course of his seven-year contract, which sounds like a great bargain for a guy who won the AL Cy Young just two years ago and has established himself as one of the best righties in baseball. But it goes on, as Scherzer will then make $15 million a year from the Nationals for seven more years after his contract ends and he's likely sipping fruity drinks on a Caribbean island somewhere.
Moves like this are always risky — deferring big money to the end of a contract — but this takes it to an entirely new level paying someone for so long after the fact. It's financially irresponsible, but if it brings the Nationals World Series rings, you won't hear them complaining.
Copyright FREEL - NBC Local Media