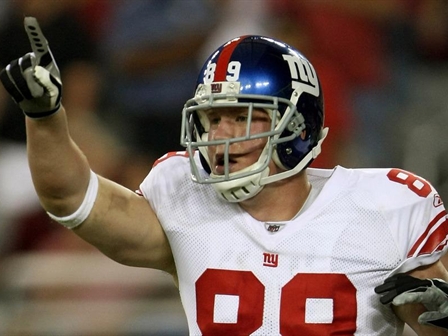 Linebacker Damien Wilson returned to practice for the first time since getting hit directly in the eye with a paintball during a freak accident before training camp.
The incident happened in mid-July after he and former college teammates celebrated a week's worth of training with a game of paintball, something Wilson does regularly. After tagging out, Wilson was a bystander as the game continued when a stray paintball struck his right eye.
The injury forced the linebacker to miss the first two weeks of training camp because blood in that eye impaired his vision.
Sports Connection
Connecting you to your favorite North Texas sports teams as well as sports news around the globe.
"It's one of those things you look back on and [understanding] it was just foolish," said Wilson. "Camp was right around the corner and you're out there doing something foolish. It was just not smart."
Wilson says his vision has improved to about 95% if he had to guess, and the eye will fully heal over time. On a scale of 1 to 10, Wilson said the pain was a 15.
"I'm just truly blessed that I didn't lose my eye, so I'm feeling pretty good about that," said Wilson.
The second-year linebacker said playing paintball is likely not in his future.