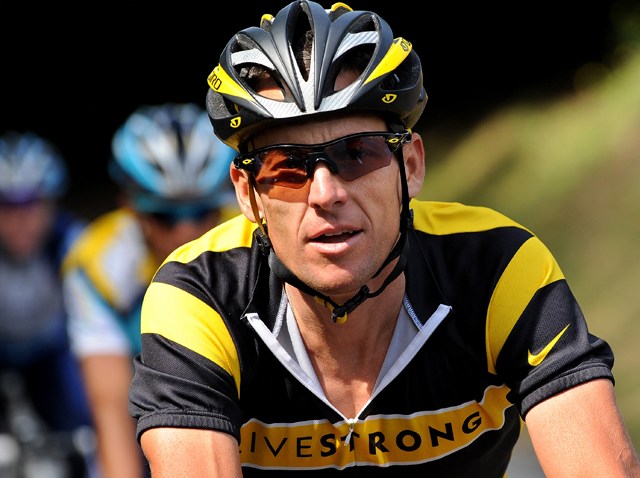 With more than 1.9 million followers on Twitter, Lance Armstrong didn't have much trouble finding biking buddies.
The seven-time Tour de France winner posted a message on Twitter Wednesday night: "Hey LA - get out of your cars and get on your bikes. Time to ride. 7:30 tomorrow am. Griffith Park, LA Zoo parking lot. See you there.."
When he arrived Wednesday morning, hundreds of bikers were waiting.
Sports Connection
Connecting you to your favorite North Texas sports teams as well as sports news around the globe.
"I think it's important for people to utilize the park," Armstrong said after arriving to applause. "There are a lot of bike riders in LA. I was just going for a bike ride."
Soon, his fans were tweeting about the appearance.
"Armstrong just showed up, rode in from off site. Pretty freaking cool," tweeted RacerEfrain.
"Lance Armstrong just took off from Griffith Park with hundreds of local cyclists behind him," tweeted ariboomekatz.
Armstrong and his impromptu peloton biked for about an hour. He led the group through three loops of the park.
Armstrong, who came out of retirment this year and finished third in the Tour de France, ranked as the second-most popular sports figure on Twitter Thursday morning, according TrackingTwitter.com. He was No. 10 in the Celebrity category, and his account was considered "Extremely Active."

Shaquille O'Neal was the highest ranked sports figure with more than 2.1 million Twitter followers.

Last month, Armstrong tweetvited people to join him for a ride in Glasgow, Scotland. More than 200 people joined Armstrong to ride in pouring rain. He has also tweeted for biking buddies in Plano, Texas.
Armstrong left Los Angeles much the same way he arrived -- with a tweet: "Great ride in Griffith Park. Thanks, LA! ... Off to Montreal ..."