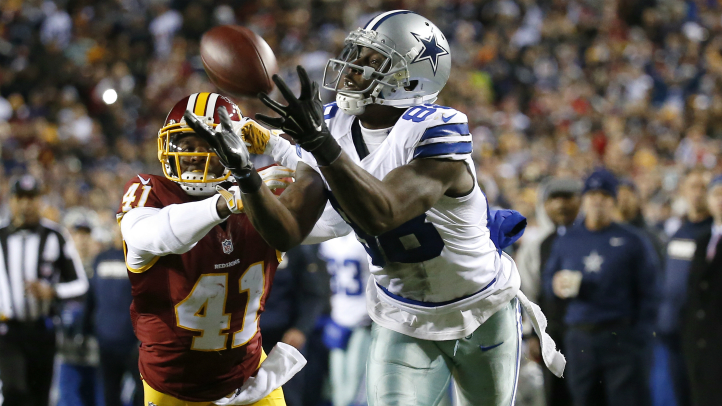 If you watched the Dallas Cowboys' Monday night tilt with the Washington Redskins on Monday night, there's a good chance you found yourself screaming at your TV, "THROW THE BALL TO DEZ" at some point in the first three quarters. That's because Dez Bryant had no catches on just a couple of targets through three quarters.

Bryant would turn his night around before it was over, catching three passes for 62 yards in the fourth quarter, including a 42-yard grab to set up a field goal and two crucial catches on the Cowboys' game-winning drive.

But before all that, Jerry Jones says he was right there with us, wondering why Bryant wasn't getting more looks.

"Frankly, in my mind, I was saying 'go to him more,'" Jones told 105.3-FM The Fan's Shan and RJ, per the Dallas Morning News. "I was hollerin', get play-action. Get Cassel in play-action quicker. Now that's not really criticizing, I'm just saying, 'man, roll him out, get him outside, he's having trouble in that pocket. Get him to look downfield and look for Dez.' So I wanted to go to Dez more, get Cassell more play-action."
Copyright FREEL - NBC Local Media