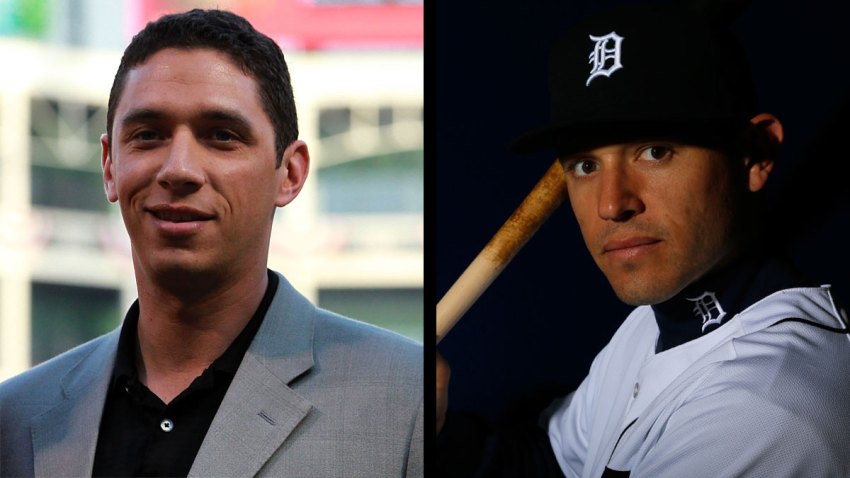 Remember that time a few weeks ago when former Ranger Ian Kinsler homered off his old buddy Colby Lewis and waved at the Rangers' dugout on his way to first base?
It drew a lot of criticism on several fronts — Kinsler for doing it to his former teammates and the Rangers' lack of retaliation aside from some words from Lewis in Kinsler's next at-bat, which was a pop-up.
Rangers GM Jon Daniels, who Kinsler famously called a sleazeball for the way he found out he was traded from Texas to Detroit this past off-season, said recently in an interview with 105.3 The Fan's Mike Bacsik that he wasn't too happy with how the whole fiasco played out.
Sports Connection
Connecting you to your favorite North Texas sports teams as well as sports news around the globe.
"I thought that was kind of a, unfortunately, a little bit of a statement on our team," Daniels said on Monday. "There was no response. I'm not talking about hurting anybody or anything like that. There are ways to do it within the respectful boundary of the game. To say hey, we've got a little pulse over here. We've got a little heart. Even just somebody barking at him from the dugout."
"Quite frankly, I think if Ian had been on our team and somebody had done it at that time, he wouldn't have let that go with nothing done. At minimum, he would have barked at the guy. I was a little disappointed from that standpoint. Not at anybody in particular, just the whole club as itself. You want to see some fight and some fire in those situations."
It's a pretty big statement on where the team is at this point, especially riding an eight-game losing skid into the all-star break. Things have only gotten worse since that series with the Tigers last month and that was just one example of a possible sign of some give-up from some guys on the team.
Copyright FREEL - NBC Local Media