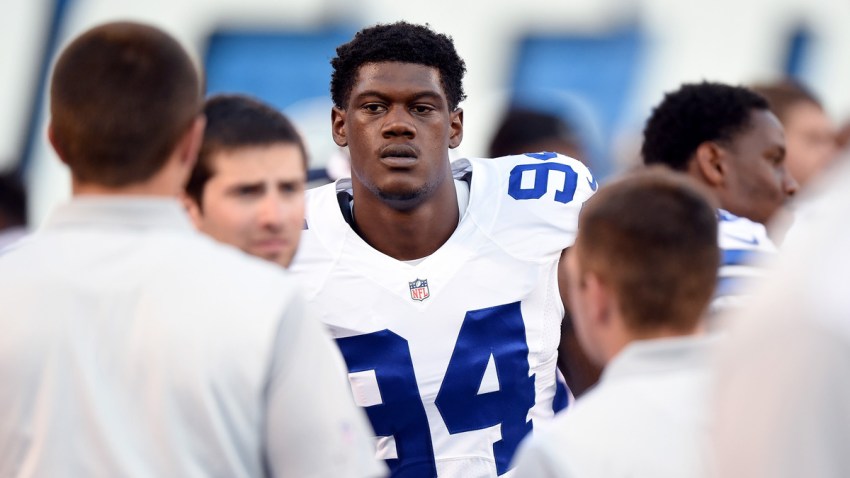 Randy Gregory has played sparingly this season since returning from the high ankle sprain that kept him out from Week 1 to Week 7, and partly as a result of that, the second round pick is still looking for his first career sack.

Gregory admitted recently that it's getting a bit frustrating.

"It's tough. It really is because I know how much I'm working throughout the week and I expect myself to go out there and produce and I'm not putting up the stats that I feel like I should be doing," Gregory said, per the Dallas Morning News. "I got to attack it a different way, go back on film and figure out what I'm doing wrong."

The good news is Gregory seems to be on the mend. The Thanksgiving Day loss to the Panthers marked the first time since the injury that he didn't tape up his ankle and in that game, Gregory recorded three tackles, which stands as half his season total to this point.
Copyright FREEL - NBC Local Media