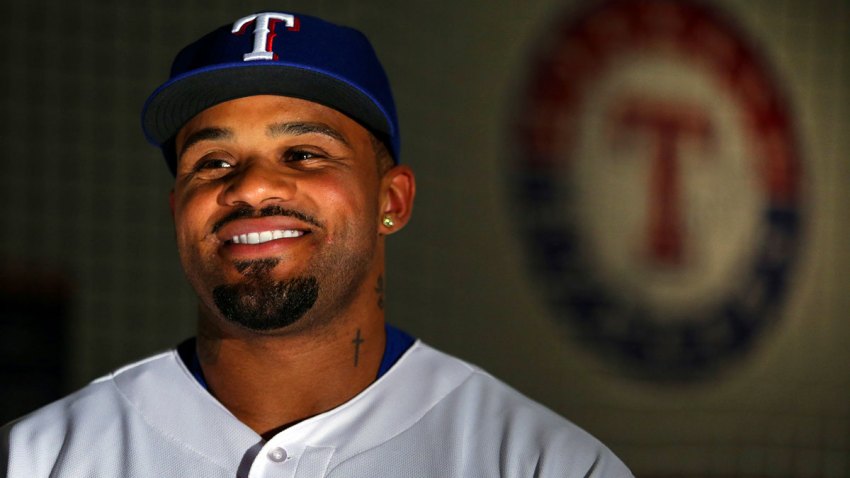 There should be a disclaimer on just about every post from here until March 31 that says something along the lines of "spring training is spring training, it means nothing," with a note about how Jim Aducci tore up Arizona last spring before, you know, being Jim Aducci.
With that said, Prince Fielder's Cactus League debut with the Texas Rangers on Thursday could mean nothing but good for the slugging first baseman who's looking to bounce back from a "bad year" in Prince terms, which just so happened to be the worst year of his career as a full-time player despite topping 100 RBIs and 25 home runs.
Fielder laced a fastball from lefty Danny Duffy into the right field stands in his second at-bat of the spring on Thursday and immediately wrote it off to luck but also acknowledged the positive vibes he was feeling after going deep in his first "game" as a Ranger.
Sports Connection
Connecting you to your favorite North Texas sports teams as well as sports news around the globe.
"I just got lucky," he told The Dallas Morning News. "I threw my bat at it and just happened to be where the ball was going. I know they don't count, but it's good for you mentally."
Fielder seems poised for a huge year in Texas with the short porch in right field, the hitters' haven in Arlington, his new workout which has nearly gone viral with the MMA video and just being in a better place mentally after going through a nasty divorce during the season.
So yeah, Thursday's home run by Fielder meant absolutely nothing for the Rangers, or for Duffy, for that matter. But it could've meant a good amount to Fielder.
Copyright FREEL - NBC Local Media