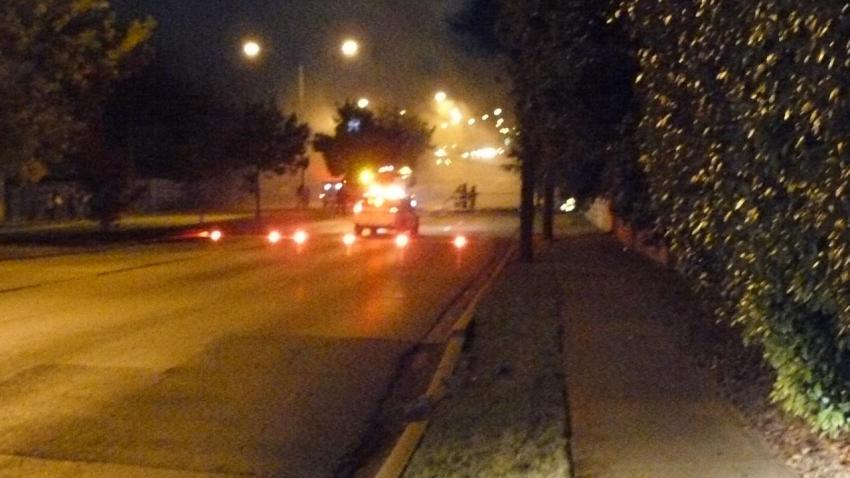 After spending 60 minutes plus overtime across the line of scrimmage from a Cowboys defensive front led by Greg Hardy, Philadelphia Eagles center Jason Kelce let it be known that he doesn't think Hardy should be on any NFL field at all at this point, as a matter of principle.

Which is big, if only because it's the first time we've heard a fellow player speak out about the NFL's handling of Hardy in the wake of the domestic violence incident that led to the former Pro Bowler spending 15 games last season on the commissioner's exempt list, and being suspended 10 games this season before that number was knocked down to four games by an arbitrator.

"There are three (types) of people I have zero respect for in this world," Kelce said, per Philly.com. "It's people who hit women, people who molest children, and rapists. I'm glad he didn't have a good day and ... I don't know. I think it's a joke a guy like that is able to play this quickly."

Hardy did finish with a sack, his fourth in as many games with the Cowboys, but left Eagles left tackle Lane Johnson with the impression that he'll shut down to some degree when things aren't going his way.

"Any time I had a chance to put a little muscle into a block, I did," Johnson said. "He's good. But he's a guy when things are going good, he's great. But when he's not effective, he'll shut it down."
Copyright FREEL - NBC Local Media