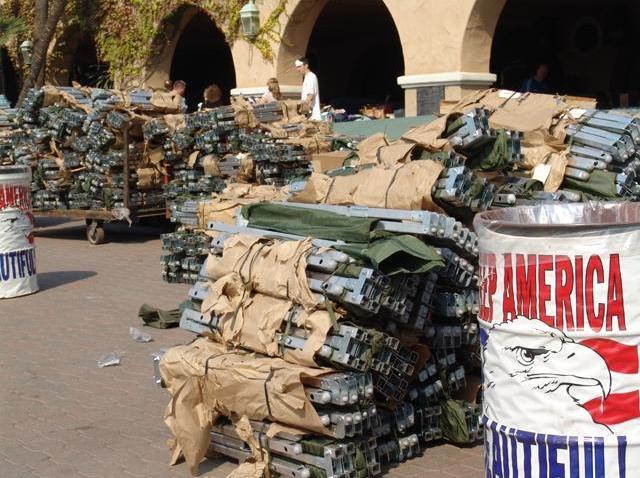 Tuesday's brawl (or brawls) between the Dallas Cowboys and the St. Louis Rams could've potentially cost Cowboys receiver Dez Bryant big.

During the dust-up, Bryant lost a diamond earring.

It was only found thanks to a hawk-eyed security guard in Oxnard named Miguel, who, as captured on video by NBC 5's Pat Doney, picked up the lost jewelry and returned it to a towel-clad Bryant after practice.

"I don't know how the hell you found that," Bryant tells Miguel. "I appreciate that. I got you."

Interestingly enough, as the Dallas Morning News points out, this isn't the first time this has happened. Way back in November of 2010, when he was a rookie, Bryant posted his first career 100-yard game in a win over the Giants in East Rutherford. Afterward, he was missing an earring, but--just as in this case--a security guard ultimately found the earring on the field and returned it to Bryant.

Copyright FREEL - NBC Local Media