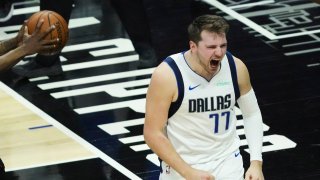 Dallas County commissioners on Tuesday celebrated Dallas Mavericks breakout star Luka Doncic for his moves on and off the basketball court.
Led by Dallas County Judge Clay Jenkins, commissioners approved a resolution declaring today, July 6, Luka Doncic day.
The resolution recognized Doncic, 22, for being the youngest player in league history to be named All-NBA First Team twice, which he accomplished over the past two seasons.
Click here to read more on this story from our partners at The Dallas Morning News.