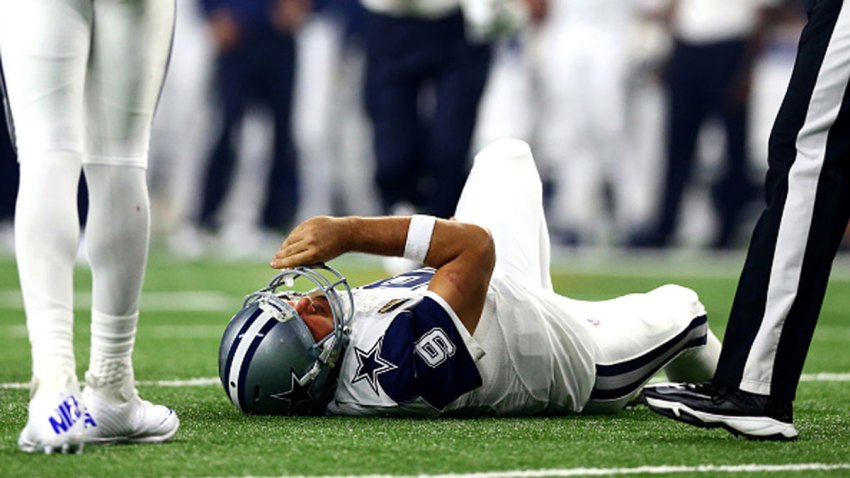 Dallas quarterback Tony Romo has undergone shoulder surgery and should be ready for offseason workouts when they start in May.
Romo had the procedure Tuesday on the left collarbone that he broke twice last season, causing him to miss 12 games.
The first injury came in Week 2 against Philadelphia, and the Cowboys went 0-7 without him on their way to a last-place finish in the NFC East at 4-12. Dallas won in his return at Miami, but he got hurt again in his second game back against Carolina.
Blue Star
The center of the Dallas Cowboys universe.
According to The Dallas Morning News, Romo and his doctors determined a Mumford procedure would be the best way to address the issue. Doctors planned to shave off or remove a portion of the clavicle, which will reduce the pain and discomfort where the clavicle meets the shoulder.
The recovery time is six to eight weeks.
Because of Romo's injuries, the Cowboys are likely to sign a backup in free agency to compete with Kellen Moore, who started the last two games in 2015.
CLICK HERE to read more from our media partners at The Dallas Morning News.
Copyright AP - Associated Press