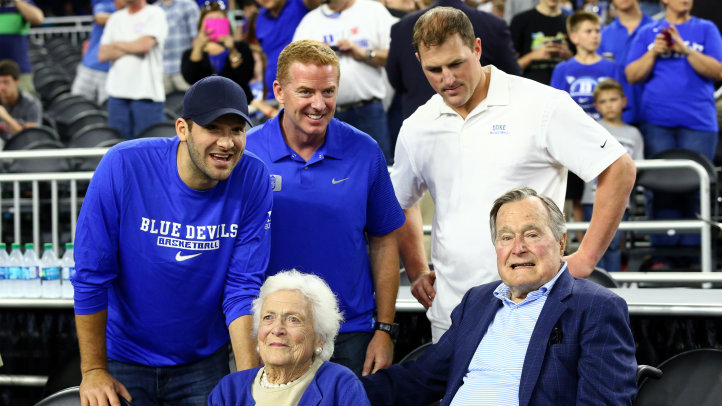 As you've probably heard, Dallas Cowboys quarterback Tony Romo has become a highly visible fan of the Duke Blue Devils men's basketball team, who won a Championship on Monday night with a 68-63 victory over the Wisconsin Badgers.

Now, per a year-old agreement with Duke's freshman center Jahlil Okafor, Romo has to win a championship of his own.

See, a little over a year ago, Romo took a photo with Okafor--who had yet to play a game for Duke--at Cameron Indoor Stadium in Durham, NC.

The caption Okafor attached to the photo on Instagram, via FoxSports.com, detailed Romo's proposition (all sic): "Selfie with Tony Romo last night at the Duke game. Said he's apart of the Duke fam too. Our deal is for me to win a national championship next year and for him to win the Super Bowl."

Welp. Your move, Romo.

Copyright FREEL - NBC Local Media