U.S. Sen. Kay Bailey Hutchison acknowledged Tuesday that Republican Gov. Rick Perry's strategy of casting her as a Washington insider has hindered her gubernatorial campaign.
Trailing in the polls with less than a week before the March 2 primary, Hutchison assessed the state of her campaign to The Associated Press as she toured through towns in the Dallas-Fort Worth area. Hutchison's remarks about Perry's anti-Washington tactics appeared to be her first acknowledgment that the governor has done some damage to her election bid.
"It definitely has made it more difficult for me. I didn't think that people would buy that because I've been so effective for Texas," Hutchison told the AP on her campaign bus. "I didn't think that anyone could turn my success in producing results for Texas into a negative, but I think that he has attempted to do that and that is what I've been having to fight against."
In the interview, Hutchison talked up her own record of bringing federal dollars to Texas and said she's working hard to turn out grass-roots supporters to boost her into an April 13 runoff with Perry.
"I have protected Texas," she said. "I've voted with Texas values. ... I'm not Washington -- I'm Texas."
Perry seems to be riding a national wave of frustration directed at Washington politicians -- the same anger that has fueled the "tea party" movement and complicated the Democrats' plans to overhaul the nation's health care system. The long-serving governor who has campaigned as populist has repeatedly criticized Hutchison for pushing earmarks and voting for the $700 billion Wall Street bailout.
Late Tuesday, the Hutchison campaign began airing a radio ad saying Hutchison has fought President Barack Obama's spending plans.
"The facts: Kay fought Obama's plan every step of the way while Perry took $12 billion in Obama's stimulus money. That's the only way he balanced the Texas budget. Kay opposed every major piece of Obama's economic plan," the ad states.
Hutchison spent much of the earlier part of the day spreading her message that Perry's attacks aren't true, accusing the governor of cronyism and assailing his mostly abandoned Trans Texas Corridor toll road network that threatened private property.
"We appreciate the senator acknowledging our message is resonating with Texas voters," Perry campaign spokesman Mark Miner said in a statement e-mailed to the AP.
Hutchison said Perry's been in office long enough.
"It's just wrong for somebody to stay 14 years and become arrogant," Hutchison said of Perry's tenure in office. He is the state's longest-serving governor, having moved up to the executive post in December 2000 when George W. Bush resigned to became president. Perry then won two terms on his own in 2002 and 2006. Hutchison has been in the Senate since winning a special election in 1993.
Hutchison considered running for governor in 2006, but said Tuesday she decided against it to keep the Republican Party united. She said that at the time, Perry signaled he wanted to run for only one more term. She said now he has gone back on his word.
"So I did step aside when I could have won," Hutchison said.
GOP activist Debra Medina also is in the March 2 primary, but she may have lost steam since refusing to say there was no U.S. government involvement in the Sept. 11 terrorist attacks. Medina later tried to back away from those statements.
Hutchison said she is not sure where voters who may abandon Medina are going -- to her campaign or to Perry's. One of them showed up Tuesday to greet Hutchison at a Justin boot factory. Alan Charles, 61, said he dropped his support for Medina and switched to Hutchison even after donating to Medina's campaign because of her remarks about the terrorist attacks.
A poll conducted Feb. 2-10 for major Texas newspapers found Perry leading with 45 percent support among likely Republican voters. Hutchison had 29 percent and Medina 17 percent. The rest were undecided. The telephone survey was conducted before Medina's 9/11 remarks.
---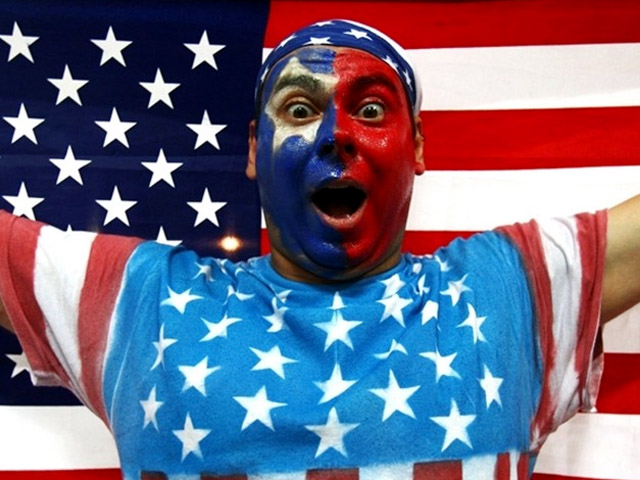 It's snow joke: The Vancouver Winter Games are here!Check out NBCDFW's full coverage, complete with amazing photo galleries, and more! Fan us on Facebook and on Twitter
Published at 7:49 AM CST on Feb 24, 2010 | Updated at 8:00 AM CST on Feb 24, 2010