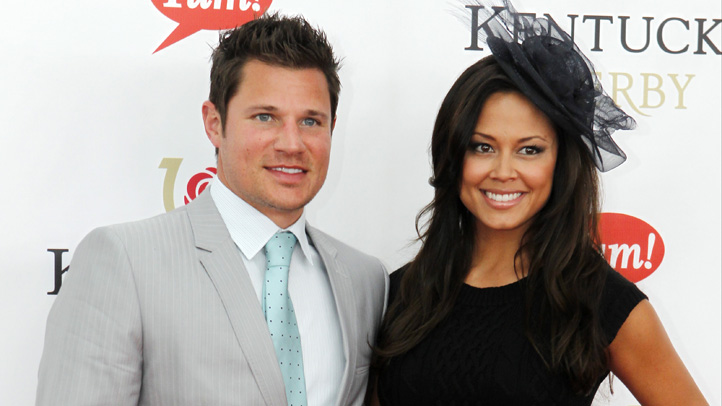 Nick Lachey said he was trying--and he succeeded.
The singer and wife Vanessa Lachey (ne Minnillo) welcomed a baby boy tonight, their first child together, People reports.
"We are incredibly proud to announce the birth of our beautiful baby boy, Camden John Lachey," the couple said in a statement. "Born today at 6:54 p.m., he came into this world at 8 pounds, 9 ounces and 21 inches. Love has truly been redefined for both of us."
The Lacheys have helpfully been tweeting through their trimesters
"It's a good idea to put all ur baby stuff together ahead of time AND try it out. Then ur familiar," Vanessa had just tweeted on Monday.
And she wasn't kidding!
The obviously proud parents, who tied the knot last summer, revealed they were having a son back in June.
Jessica Simpson shows off daughter Maxwell in NYC
"Baby is RUMBLIN!!!" Vanessa tweeted on Sept. 6. "I don't know if it's the food I'm eating or the fact that @NickSLachey is screaming at the #Bearcat game."
Obivously the little guy was just warming up for his own kickoff.
Congrats to Nick and Vanessa!
Copyright E! Online