Expect to see plenty of Batman and "Star Wars" characters, minions, superheroes and maybe even Donald Trump out trick-or-treating in your neighborhood on Halloween, according to those tracking this year's top costume trends.
"There are a number of popular movies out this year, from 'Avengers,' 'Minions,' 'Jurassic World,' 'Cinderella' and the upcoming 'Star Wars: The Force Awakens,'" said Bob Humphrey, chief merchandising officer for BuySeasons, Inc., which owns BuyCostumes.com.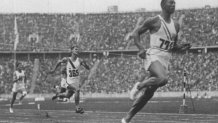 Humphrey explained that because Halloween falls on a Saturday this year, "oftentimes trick-or-treaters and party-goers trend to a bit more horror and scary for the nighttime activities." His company hopes to capitalize on that weekend factor with a special line of horror-themed masks and costumes called "The Nightmare Collection."
An estimated 68 million Americans will don costumes for the holiday, according to the National Retail Federation's annual Halloween survey. Adults are most likely to go out as witches, and children are most likely to dress as princesses. The NRF 2015 Halloween Consumer Top Costumes Survey also reported that characters from this year's popular films and TV shows are making a strong showing with both adults and children. Disney's "Frozen" character was No. 5 among children on the list.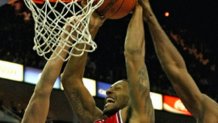 The popularity of princess costumes for children is often a family affair, according to Trisha Lombardo, marketing and public relations supervisor for Spirit Halloween, which sells costumes at 1,165 stores across the country. Mother-daughter princess costumes are a frequent seller.
"Princesses are an evergreen when it comes to top costumes," she said.
Lombardo said that "Teenage Mutant Ninja Turtles" and "Star Wars" costumes were a top-seller across all age groups, as well as "Descendants" character outfits for tweens. Costumes based on shows such as "Orange Is the New Black," "American Horror Story" and "The Walking Dead" were doing well among adults.
The NRF said that although overall Halloween spending will be down slightly this year over last year, Americans will still spend $2.5 billion on costumes, both store-bought and homemade.
Humphrey said that BuyCostumes.com's sales were "strong" for both children's and adults' costumes but that children's costumes were selling slightly more than adults' during September. Humphrey attributed that to adults purchasing their costumes later in the season. About two-thirds of Americans aged 18 and older do not plan to start their Halloween shopping until October, according to the NRF.
Political-themed costumes tied with wenches, vixens and minions for the 10th most popular category among adults, the NRF's survey found. This is likely due to the candidacy of Republican presidential candidate Donald Trump. Lombardo said that Trump get-ups were a "buzz item" this year, and Trump is the only 2016 presidential candidate whose likeness graces Spirit Halloween's collection this year. Spirit also sells masks of President Barack Obama and several of his predecessors.
Not all pop culture-themed costumes have been warmly received. Outrage over costumes based on Walter Palmer, the Minnesota dentist who killed a popular lion in Zimbabwe named Cecil, and based on Caitlyn Jenner's Vanity Fair cover shoot set social media aflame over the past few weeks.
The "Lion Killer Dentist" costume, which is sold on Costumeish.com, originally cost $59.99, but "due to overwhelming demand," the price was upped to $99.99 and then again to $139.99. The costume features a bloody dentist smock and gloves, dentist tools and a severed lion's head mask. Despite outrage from animal rights activists over what they considered the insensitivity of the costume, the product description rebuffs its critics: "We reserve our right to freedom of speech and expression and will not be removing this costume for any reason whatsoever."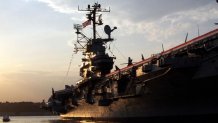 The Jenner costume, which features a long-haired wig and a white corset and shorts similar to the outfit Jenner wore when she first presented publicly as a woman on the cover of Vanity Fair, is sold by Spirit Halloween. LGBT rights activists claim the costume makes a mockery of Jenner, but Spirit Halloween considers the costume a celebration of "an American icon." Spirit's listing for the Caitlyn Jenner costume features a female model, whereas other retailers' versions had a man wearing the outfit and listed it under the "humorous" category. Lombardo also noted that the company sells both the Caitlyn Jenner costume as well as a Bruce Jenner costume, which allows the wearer to dress up as an Olympic decathlon champion.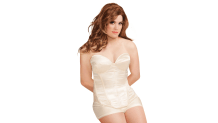 For her part, Jenner took the costume in stride. "I'm in on the joke. No, I don't think it's offensive at all," she told "Today's" Matt Lauer. "I know the community does, and they've gotten a lot of criticism for doing it. I think it's great."
Another costume plucked from news headlines was the "Clock Boy Meme Costume," which was based on the case of Irving, Texas, student Ahmed Mohamed. The 14-year-old received public support from scientists and even President Barack Obama after he was detained over a homemade digital clock that police believed was a hoax bomb. Costumeish's take featured a NASA T-shirt, fake handcuffs and an aluminum case that holds the inner workings of a clock.
But the company abruptly removed the $79.99 costume from its website and deleted tweets about it without explanation.