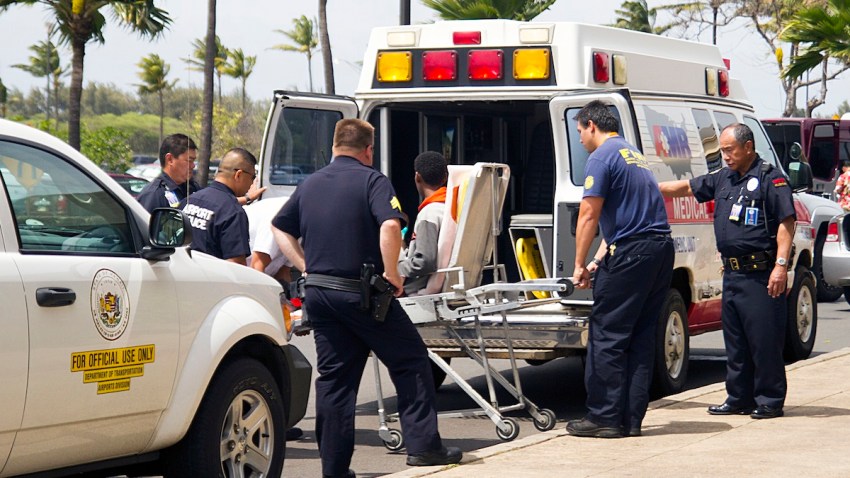 The father of the Santa Clara teen stowaway, whose 5 1/2 hour journey inside a Boeing 767 wheel well captured the world's attention, said Sunday that he will fly to Hawaii to bring his son home.
The father identified the teen as Yahya Abdi. Yahya survived the flight from San Jose Mineta International Airport to Hawaii last Sunday despite high altitudes, low oxygen and freezing temperatures.
"My name is Abdulahi Yusuf and I am Yahya's father," a statement from Yusuf said. "Our family was deeply concerned when my son went missing, and we were relieved to hear of his safety considering the circumstances of his trip."
The statement was delivered on behalf of Yusuf by Zahra Billoo, executive director of the Council on American-Islamic Relations (CAIR).
"My son, like many immigrant children, is struggling adjusting to life in this country," the statement said. "Our situation was aggravated by our displacement in Africa for many years after fleeing our home country of Somalia because of war conditions. As a result, my son was not able to receive any formal education before we immigrated to the United States. Yahya is a good kid who I love dearly."
Yusuf said that he plans to fly to Hawaii soon to be reunited with his son.
[I] "am excited to bring him back home to his family in California," he said in the statement. "We thank everybody for their concern and support, and ask that people continue to respect our privacy during this incredibly difficult time."

Abdi told Voice of America in an earlier interview that his son always talked about going back to Africa, where his grandparents still lived.
The teen's mother Ubah Mohamed Abdullahi told VOA that her son had recently found out that she was alive after being informed by his father she had died.
"I was told that he did this because of me," she told VOA. "I know his mentality. You know our kids. He was the smartest of them (the kids). I know how he could react."
Abdullahi is divorced from Abdi. The boy lives with his father, a cab driver, in Santa Clara.