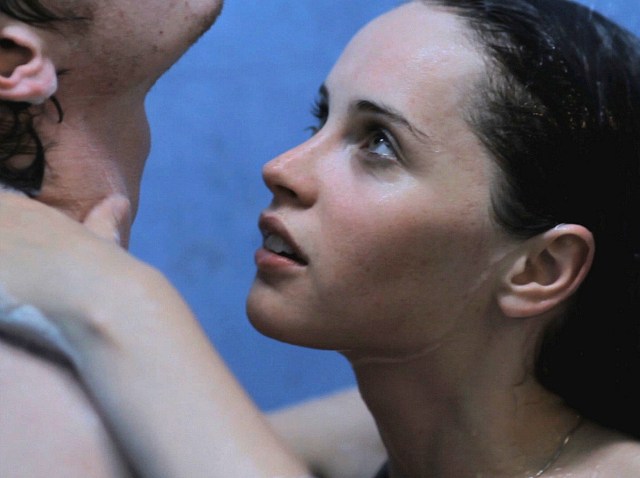 Two days after the film won the Grand Jury Prize at Sundance, the first clips of "Like Crazy," starring Anton Yelchin and Felicity Jones have hit the web.
Directed by Drake Doremus ("Douchebag"), the film follows a young couple's struggle to keep their relationship intact while the work their way through legal troubles and other loves.
Yelchin and Jones give fantastic performances, with the latter having been awarded a Special Jury Prize for her work. Doremus does a great job of telling his story in shorthand, managing to set the tone of a moment with a look or a quick edit.
It was the best of the 13 films we saw at Sundance, and while we understand why Vulture called it "basically 'Blue Valentine'-lite," we think it's both unfair and just a bit off.
Anyway, check out the clips. The film was scooped up by Paramount and will probably arrive in theaters late in the year, positioned for an awards run.