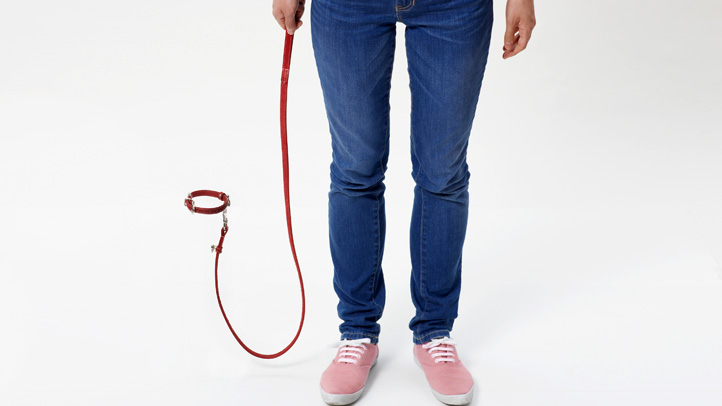 Good dogs.
A blind, epileptic Golden Retriever has found a four-legged soul mate to help guide him around. Now workers at a Tulsa, Oklahoma animal clinic are hoping someone will adopt the pair of pooches together.
Tanner has been blind since birth 2.5 years ago and has also suffered slight seizures his entire life, KTUL-TV reported.
The Golden's seizures got worse when his owner died in 2010, the New York Daily News reported, and Tanner ended up at Woodland West Animal Hospital following an unsuccessful stint with a foster family.
Hospital vet Dr. Mike Jones told KTUL that Tanner often had no control of his bodily functions and would pace nervously in his pen.
But that all changed when he made friends with Blair, a black Labrador Retriever who arrived at the hospital with her own issues.
Blair was timid and nervous after having been shot. Hospital staff said a chance encounter with Tanner also helped turn her life around, KTUL reported.
Almost by instinct, Blair began leading Tanner around outside the facility by holding his leash in her mouth. Tanner hasn't had a seizure since befriending Blair, Jones told KTUL.
He said he had no doubt Blair knows her buddy is blind.
"The two of them together have been a remarkable synergistic effect," Jones told KTUL.