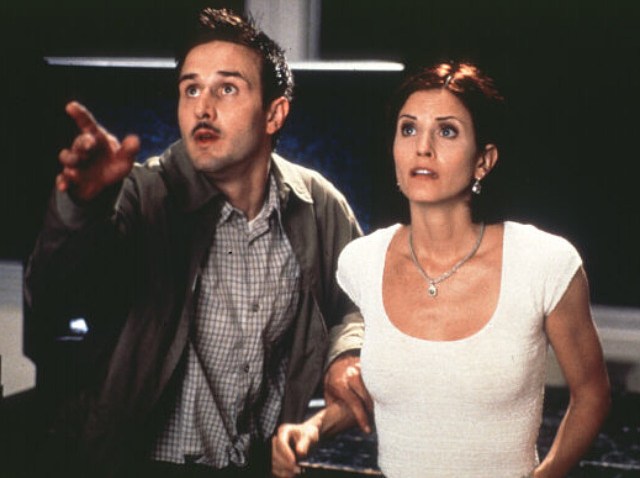 "Scream" is heading back to the big screen, and it's going old school.

Not only has Dimension Films brought on Wes Craven to direct "Scream 4." But the iconic stars Neve Campbell, David Arquette and Courteney Cox Arquette are all signed on to reprise their roles in the original.

Original screenwriter Kevin Williamson has also been drafted back to work to make it all work for a new generation of horror fans.

For those who only know Courteney Cox Arquette as the hottie from "Cougar-Town," there will be a host of youngsters on board as well.

Craven said in a release: "I can't wait to find the talent that will bring new blood to the screen as well." Surely some of this blood will be spilled by movie's end. Craven promised plenty of "hair-raising scares" in the new flick, but was not specific on plot lines.

The movie is slated to open on tax day -- April 15, 2011.

The "Scream" franchise has featured a virtual Who's Who of 1990s stars and grossed more than $500 million at the worldwide box office. But after 2000's "Scream 3," the franchise has been deadly silent. Never turn your back on a nearly dead horror franchise however. They always rise back up.