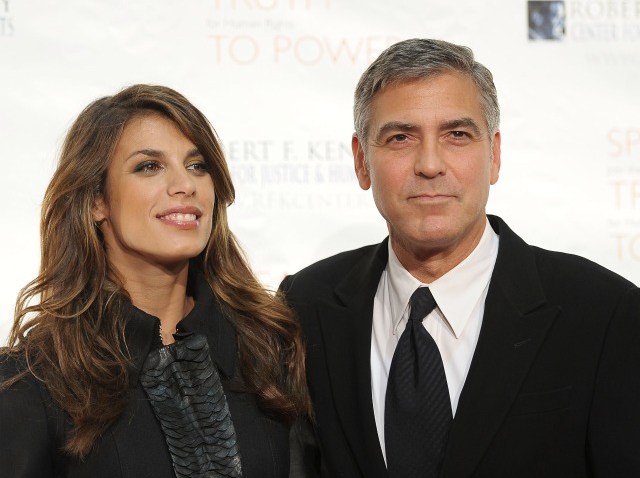 Wedding bells won't be in George Clooney's future for now.
The star appeared with his father Nick Clooney on Piers Morgan's CNN talk show Friday night, People reported. During the interview, Nick spoke about his own 51 year-marriage to George's mom.
That prompted George to remark: "I hate to blow your whole news story, but I was married. Yeah, so I've proven how good I was at it, and I just. ... I'm allowed one."
George, 48, was previously married to actress Talia Balsam from 1989 to 1993. She's now married to "Mad Men" actor John Slattery. Meanwhile, Clooney is dating Italian actress Elisabetta Canalis.
During the Morgan interview, Clooney addressed the notion of him venturing into politics, as reported by Usmagazine.com. He recently was in the Sudan as part of a call for diplomacy.
"Honestly, my job is as good as they get," he said. "I think that I am best suited as an advocate for issues and I look to people who are far smarter and far better at this than I am to lead."
Selected Readings: People, Usmagazine.com, E! Online, IMDb