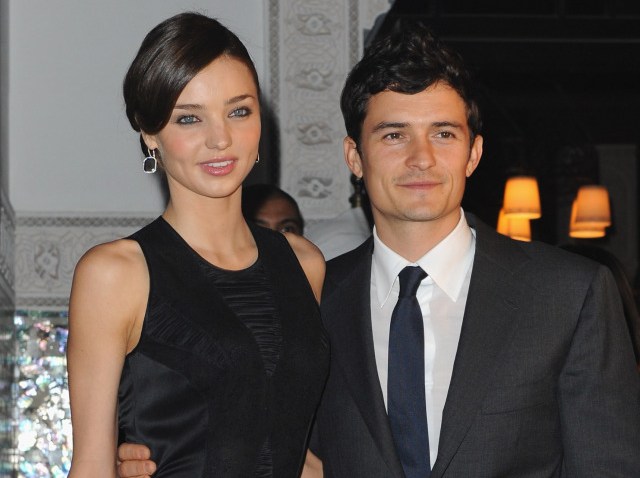 Orlando Bloom married his angel.
The British "Pirates of the Caribbean" and "Lord of the Rings" star secretly wed longtime girlfriend and Victoria's Secret model Miranda Kerr, and the pair are now on their honeymoon, according to reports.
News of the underground nuptials came to light only when Kerr, 27, penned a statement explaining why she planned to cancel an appearance at an Australian department store where she is employed as a fashion ambassador, according to The Associated Press.
"David Jones very graciously released me during this period so we could celebrate an intimate ceremony and honeymoon together," Kerr told People. "I am enormously grateful … to have been given this time to enjoy such a special moment in my life."
Details of Bloom and Kerr's honeymoon plans have been as scant their secret wedding ceremony.
The easy-on-the-eyes pair has been dating for three years but confirmed their intention to tie the knot just last month.
Until then, they had battled engagement rumors for the better part of their relationship.
At a re-opening of the La Mamounia hotel in Morocco last fall, Bloom, 33, reportedly dished that the Hollywood couple made their relationship work by "grabbing time whenever we can."
"A weekend here, a weekend there," Bloom said, according to Usmagazine.com.