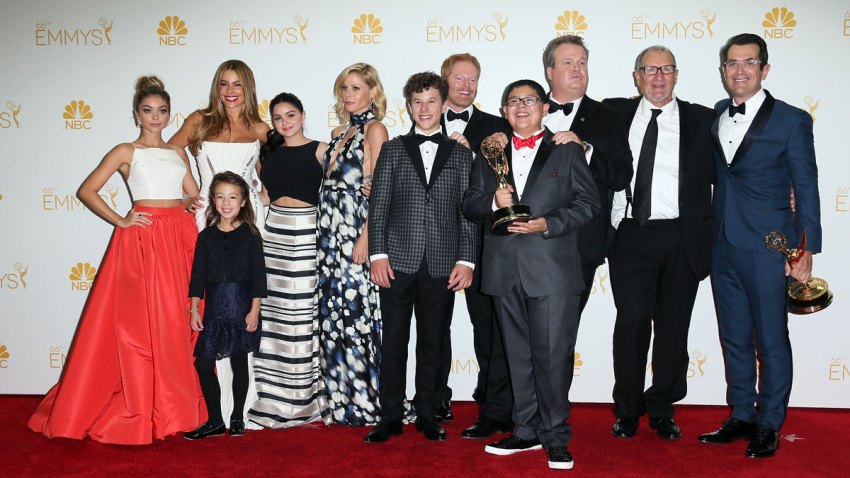 Lily's making a landmark new friend on "Modern Family."
Eight year-old transgender actor Jackson Millarker will guest star in this week's episode of "Modern Family" as Lily's (Aubrey Anderson-Emmons) new friend, ABC confirms.
According to the official episode description, Cam (Eric Stonestreet) and Mitchell (Jesse Tyler Ferguson) think they overhear Lily insulting her new pal, and have to take a "quick look in the mirror" before they teach her a lesson about acceptance.
"So proud to have directed this amazing kid," the episode's director, Ryan Case, tweeted. She also posted a photo of herself with Millarker on Instagram.
Remember These LGBT Firsts on TV?
"This is Jackson Millarker," she wrote. "He's 8 years old, from Atlanta, and just happens to be transgender. He plays Lily's friend Tom in this week's Modern Family and he's wonderful. One of the many reasons I love being part of this show."
NewNowNext was the first to report the news.
Just last week, "Transparent" star Jeffrey Tambor used his Emmy acceptance speech for best actor in a comedy series to urge Hollywood to hire more transgender actors.
"I would not be unhappy were I the last cisgender male to play a female transgender on television," he said. "We have work to do."
"Modern Family" airs Wednesday at 9 p.m. on ABC.
Copyright E! Online