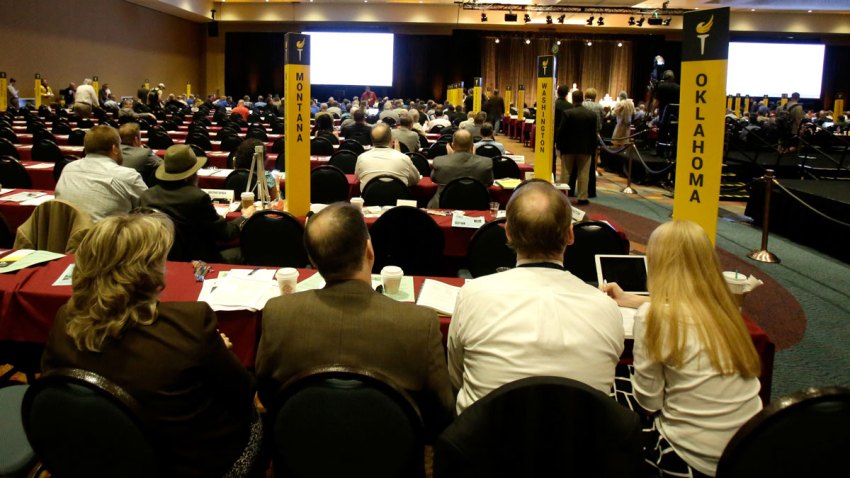 A candidate for chairman for the Libertarian Party stripped his clothes on live TV before dropping out of the race on Sunday, NBC News reported.
James Weeks was supporting the vice presidential campaign of Derrick Grayson when he took off his suit, shirt and tie and danced around, according to video of the convention broadcast by C-SPAN.
He then said, "I'm sorry; that was a dare," and said he was abandoning his own campaign for party chairman.
The convention, which was contested, had to go to a second ballot before the Libertarians nominated former New Mexico Gov. Gary Johnson and former Massachusetts Gov. William Weld as its presidential ticket.