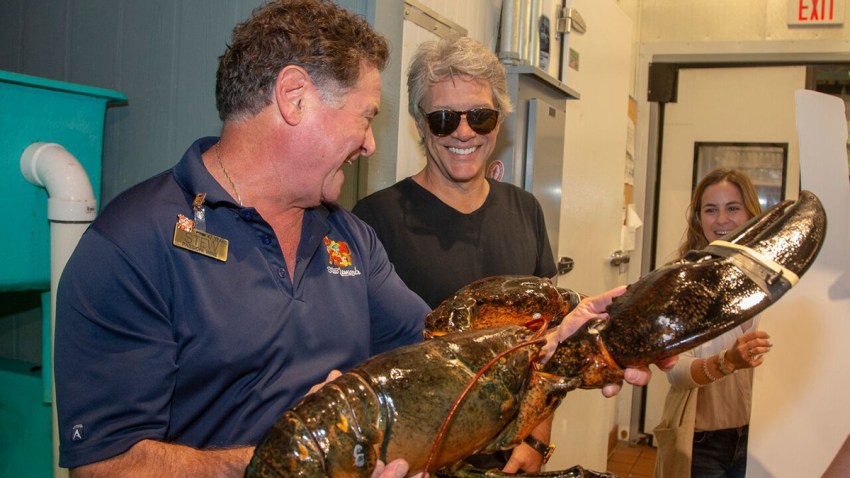 There's Bon Jovi the rock star and then there's Bon Jovi the rock lobster.
Jon Bon Jovi stopped at a Long Island supermarket on Saturday to help promote his son's new line of rosé, surprising shoppers at the Farmingdale store.
But perhaps most surprised was a 19-pound lobster who was named "Bon Jovi" in honor of the "Wanted Dead or Alive" singer.
Bon Jovi and his son Jesse were also greeted by Stew Leonard, Jr., the CEO of the eponymous grocery store chain.
They were promoting "Diving Into Hampton Water" rosé, which will be available throughout the East Coast. Stew Leonard's Wine and Spirits is launching the sale of the wine.