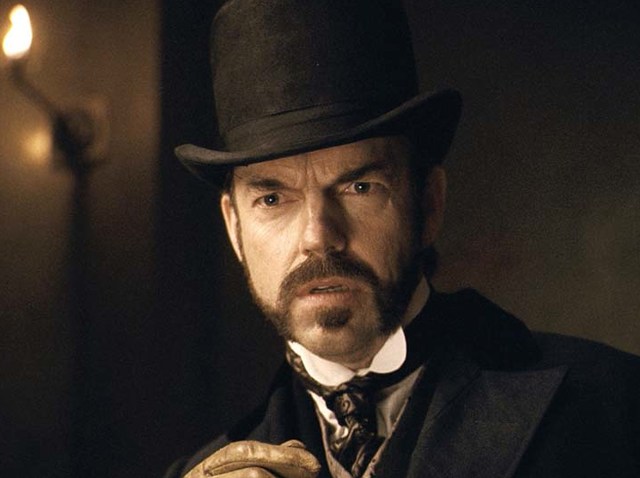 For months now Hugo Weaving had been the odds-on favorite to land the role of the arch villain in the upcoming Captain America film, and now it's been made official.
Weaving will play Johann Schmidt, aka The Red Skull, in "Captain America: The First Avenger," which stars Chris Evans in the title role, Marvel reported on its movie news blog.
We remain underwhelmed by the choice of Evans as Captain America/Steve Rogers, but Weaving is the perfect choice to play a super villain mutant Nazi groomed by Herr Fuhrer himself. And at the end of the day it's often the bad guys who make or break a superhero epic.
The new film, due out July 22, 2011, will follow Rogers from his volunteering to participate in an experiment that turns him into the Super Soldier known as Captain America as the U.S. tries to bolster its forces to face off against Hitler's Third Reich.