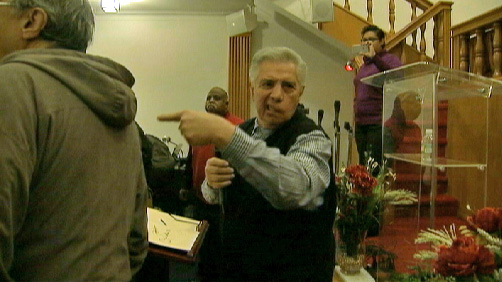 A Manhattan church pastor was arraigned Tuesday for allegedly stealing cash from collection envelopes nearly a dozen times over a one-month period last year.
Daniel Iampaglia, pastor at Rock Church on East 62nd Street, was released on his own recognizance following Tuesday's hearing. It wasn't immediately clear if he entered a plea.
According to the complaint, surveillance video from the ushers' office at the church showed Iampaglia removing cash from collection envelopes and pocketing it nine times between Oct. 28 and Nov. 21. Church board members became suspicious after Iampaglia was hospitalized for three weeks, and during his absence, donations during their regular Sunday and Tuesday collections tripled.
He was arrested on a charge of petit larceny in late November, shortly after the last alleged theft, but has still been leading services at the church, prompting outrage from the congregation. Board members say he refuses to resign. When they went to question him Sunday at church, a security team tried to stop them from entering the building and a shoving match ensued.
Eventually, police officers arrived.
Iampaglia denies the allegations.