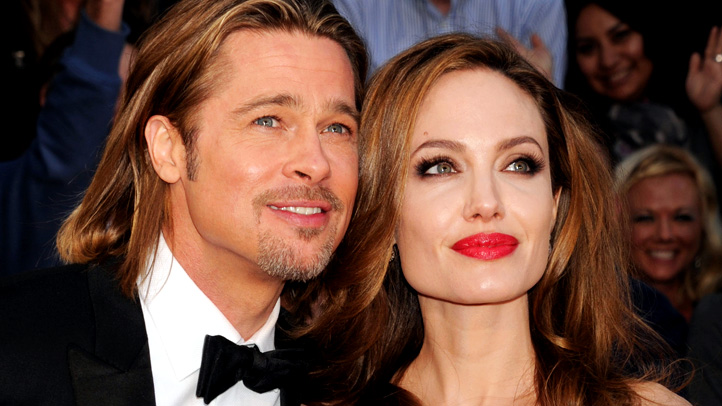 When it comes to Brad Pitt's impending wedding to Angelina Jolie, it's a question of when, not if.
A question which, incidentally, has spawned countless tabloid covers, false starts, countdowns and red herrings (most of which seem to have been placed on and around provincial France).
But while attending an intimate screening of his new film, "Killing Them Softly," in London Thursday, the man himself (sadly without his baby mama fiance) finally deigned to give some semblance of an answer to the query on everyone's mind: when, oh, when is the presumptive wedding of the century taking place?
Vivienne Jolie-Pitt to make her big screen debut
"No plans yet," he told gathered reporters of his would-be trip down the aisle. "Other than, we're gonna do it."
Oh, that tease.
Pitt was slightly less reticent in discussing his family's jam-packed summer, saying that the Jolie-Pitt clan had all but adopted Britain as its second home (though at this point, it might be the third, fourth or fifth home for these globetrotters).
Brangelina wedding vs. Jennifer Aniston's engagement: coincidence? We break it down!
"We've been having an amazing summer here," he said. "We started with the Euro Cup, Wimbledon, the Olympics, [Andy] Murray and the Paralympics, it's been a really exciting time to be here."
No doubt the family has squeezed in a trip to the cinema or two, as well, but we can rule out any of papa Pitt's films.
"It was kind of the reason for the zombie film I've done ["World War Z"]--my boys are going to like that one. But I'm actually more interested in the films that they're going to enjoy when they're adults."
Copyright E! Online