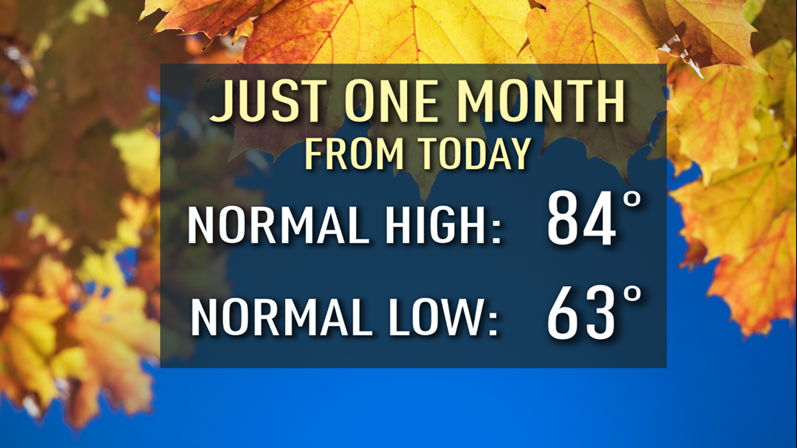 This morning I posted a reminder that fall is around the corner! Even though the 90s are hanging tough for now, in the next few weeks we'll see our normal high come down into the 80s.
Promptly after using this graphic on TV, an astute viewer emailed me asking about "normal" vs "average." It's an excellent topic worthy of explanation.
The average temperature is straightforward. It's simply the sum divided by the number of entries. It works well for daily or monthly highs/low data. The "normal" temperature, however, goes a step further. It takes into account the 30-year average and then recalculates it every 10 years. (The current period for our normal temperatures is 1981-2010). Thus, it's conceivable (even expected) that the "normal" temperature changes over time, setting a new benchmark or "new normal."
Local
The latest news from around North Texas.
In everyday language, "normal" is understood to describe typical weather for a certain time of year. Admittedly, we sometimes use the terms interchangeably in the daily weathercast. But technically speaking, "normal" is a more precise way to describe the 30-year average.
---
---