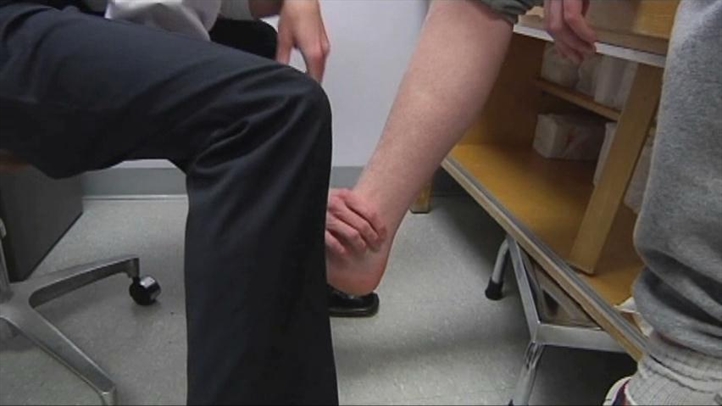 The weather isn't just making this year's winter unseasonably warm it's also changing the kinds of patients doctors are seeing.

Spring in January, is keeping Cook Children's Medical Center orthopedic surgeon Dr. Jason Kennedy busy with patients injured after being outside playing sports and being active.

"I was jumping on a trampoline and my leg buckled underneath," said 15-year-old Sam Bullington.
Bullington broke a bone near his growth plate by his ankle. The accident put him in a cast for about a month.
Kennedy said he sees a lot more trampoline injuries this time of year.
Local
The latest news from around North Texas.
Doctors like Kennedy recommend if you're on a trampoline you should limit the number of people jumping at a time and make sure that everyone is around the same weight to keep the trampoline stable.
Bullington said while there were four people on the trampoline when he was injured, they were all about the same size, he just landed wrong.

"When I knew it was bad was when I started to hurt. I couldn't stand on it or walk or anything, like I couldn't move at all really, the pain was so bad," said Bullington.

While doctors say they are seeing more injuries related to the warm weather, they are seeing fewer cases of the flu.