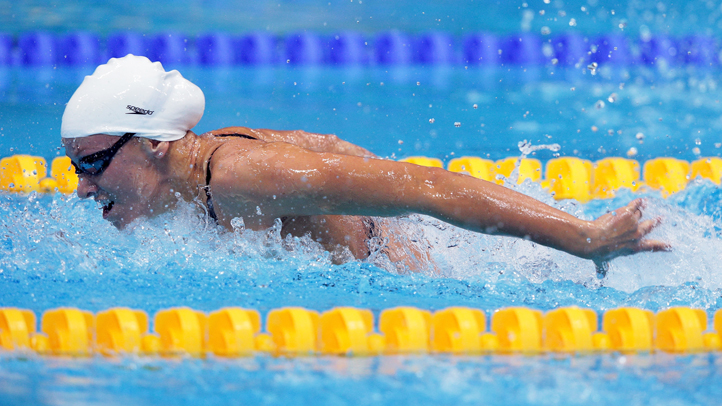 Granbury's Dana Vollmer couldn't have asked for a better start in her quest to win a gold medal at the London Games.
In her first event, a preliminary heat for the women's 100m fly, Vollmer set an Olympic record of 56.25.

Team USA's Claire Donahue was in the same heat and finished 5th with a time of 58.06. See all of the heat results here.

Vollmer, whose didn't make Team USA for the 2008 Beijing Games, first competed in the Olympics in Athens in 2004. She is now considered to be the top women's 100m fly swimmer on Team USA.
Vollmer will next swim in the semifinal round, which is scheduled to begin at 1:40 p.m. CT.

Vollmer will also be competing in the women's 4x200m Freestyle Relay.