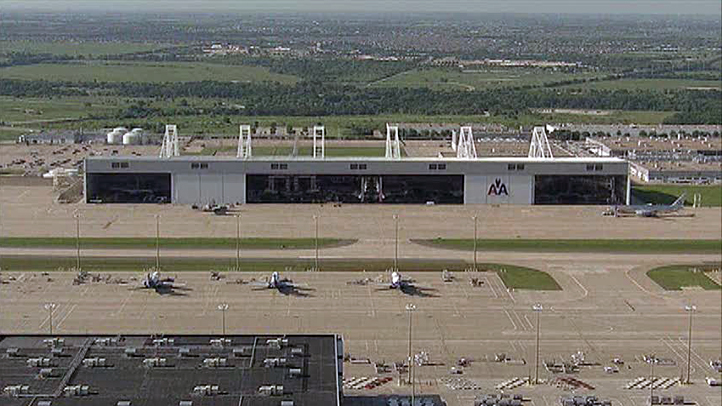 Some of the emergency repairs on American Airlines planes damaged in Tuesday's storms is being done by workers from a facility slated for closure in the airline's restructuring plan.
More than 100 American and American Eagle planes at Dallas/Fort Worth International Airport were damaged by hail, forcing the airline to cancel hundreds of flights each day since the storms.
Union leaders said the situation shows why American Airlines needs the maintenance hub at Alliance Airport in Fort Worth.
Local
The latest news from around North Texas.
"It was one of the primary reasons why Alliance was where they built the maintenance base instead of building it in the middle of nowhere," said Bob Kirk, of the Transport Workers Union. "It supports the main hub where most of the airplanes are going to be during a catastrophic incident like this."
Before a damaged plane can fly, it has to be inspected, repaired and inspected again. American brought in several dozen workers from the company's maintenance facility in Tulsa, Okla., to help. About 24 more workers came from the Alliance Maintenance Base at Fort Worth's Alliance Airport.
The Alliance facility is scheduled to be closed as part of the company's restructuring.
"While American is looking to make its maintenance operation more efficient and competitive, we will still be able to repair our aircraft safely," American Airlines spokeswoman Andrea Huguely said.
When the Alliance base closes, American can be expected to bring in more out-of-state workers if they are needed here.