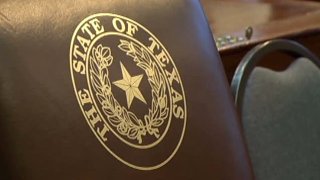 A bipartisan group of lawmakers introduced bills in the Texas Legislature aimed at protecting seniors and addressing property crimes.
The proposed legislation comes after the arrest of serial killer Billy Chemirmir, who is charged with at least 18 murders inside senior living facilities in Dallas and Collin counties. 
Prosecutors said Chemirmir often posed as a maintenance worker to gain access to homes, killed residents and stole their jewelry.
SB 1133, filed by Sen. Nathan Johnson (D-Dallas), and HB 3144, filed by Rep. Jared Patterson (R-Frisco), would establish a voluntary safety certification program for senior living facilities to encourage safe practices and better inform seniors looking for housing.
Texas News
News from around the state of Texas.
SB 864, filed by Sen. Angela Paxton (R-McKinney), and HB 723, filed by Rep. Jared Patterson (R-Frisco), would ensure that the next-of-kin is notified when the cause-of-death on a death certificate is amended.
HB 3095, filed by Rep. Julie Johnson, would hold senior living facilities liable for endangering residents through severe negligence.
A fourth bill aims to address stolen jewelry.
SB 1132, filed by Sen. Nathan Johnson, and HB 3123, filed by Rep. John Turner, would increase enforcement of existing state laws on cash-for-gold shops.
"We can and must ensure that senior living facilities are properly incentivized to protect our elderly and vulnerable loved ones," Senator Nathan Johnson said in a statement.
"The voluntary state certification we propose will give a market advantage to facilities that improve safety. Required changes in communications with residents, families, and law enforcement will prevent crime from going undetected," Johnson said.
"It is my hope that this suite of bills, offered in honor of the many victims of these preventable murders, will prevent future crimes and save other families from the pain of such loss."
Families of the murder victims have formed Securing Our Seniors Safety, an advocacy group dedicated to reform across the senior-living center industry. Many of them have been meeting with lawmakers over the last year to push for this legislation.