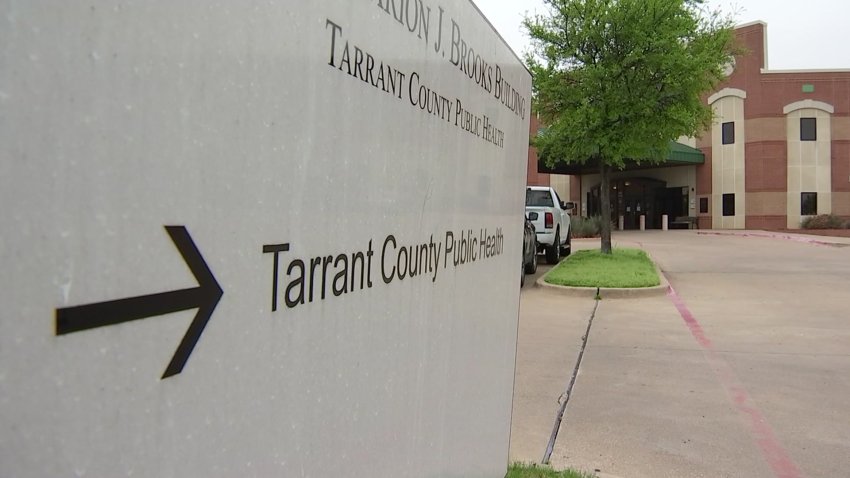 Tarrant County Public Health on Saturday added two deaths and 1,368 cases of COVID-19 on Saturday.
Data from the county health department indicates that of the 1,368 additional cases reported Saturday, 1,248 cases are confirmed while the other 120 are probable.
The county reported the deaths of an Arlington resident and a Fort Worth resident. The two deaths bring the total deaths related to the coronavirus to 824 in Tarrant County.
The county began reporting both probable and confirmed cases in August at the request of the state health department. Probable cases, the county said, account for a variety of real-world situations and could highlight cases in the community that may otherwise go unreported. To date, the county has reported 80,157 confirmed cases of the virus and 10,159 probable cases for a total of 90,316 cases.
Tarrant County Judge Glen Whitley said though the county is experiencing a spike, the hospitals have indicated they feel "comfortable with their ability to stay open."
Whitley said the county, with help from the federal and state resources, performed close to 20,000 COVID-19 tests last week, which he said might not include tests done by Fort Worth and drugstores like CVS.
"As long as we continue to do as many tests as we are doing, then we're going to see higher numbers," Whitley said. "I think we've just got to be very, very careful and ... try to do everything we can to protect our families."
Local
The latest news from around North Texas.
He also added that he has spoken with county Sheriff Bill Waybourn and Fort Worth Mayor Betsy Price, both of whom been diagnosed with the coronavirus, and both indicated they are feeling better.
The positivity rate in Tarrant County has hovered above 10% for more than a week.
The county is also reporting another 602 estimated recoveries, bringing the total number of survivors to 65,340.
Of the county's cases, 71% of those who have died were over the age of 65. Those aged 25 to 44 make up the largest percentage of people with COVID-19 at 37%.
With 824 deaths now attributed to the virus, COVID-19 is projected to be the third-leading killer of Tarrant County residents behind cancer and heart disease and is expected to surpass the annual total for stroke later this year.
---
*Map locations are approximate, central locations for the city and are not meant to indicate where actual infected people live.
---