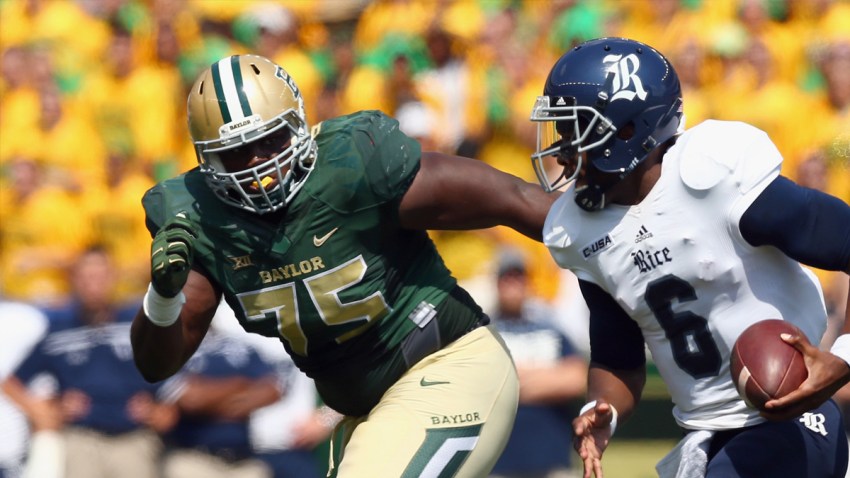 Andrew Billings, DL, Baylor
Ht. 6'1", Wt. 311, Arm: 33", Hand: 10", Bench: 31
40 yd: 4.96, 10 yd.: 1.77, 3 Cone: 7.77, Vertical: 27.5", Broad: 9'5"
Games Watched: West Virginia, Oklahoma, TCU
If you think other games better reflect this player's ability or you want to request a profile on a specific player, email me or hit me up on Twitter.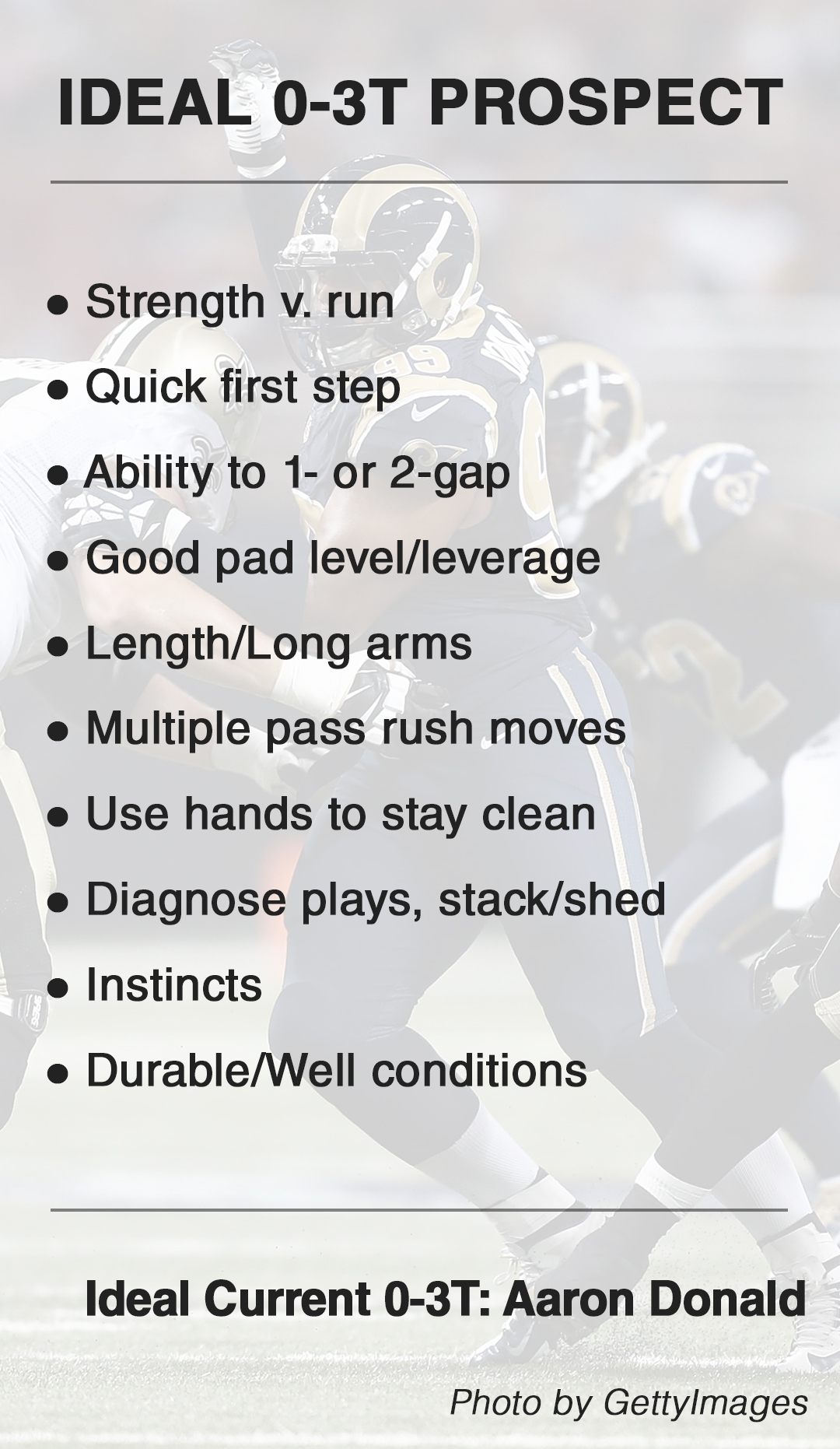 As a senior at Waco High School, Andrew Billings broke a 22-year-old power lifting record (including a 500-pound bench and 805-pound squat) previously held by Mark Henry. The all-state defensive lineman then enrolled at Baylor in 2013, playing in 11 games and starting two as a true freshman.
Named a starter in 2014, Billings took a big step forward with 11.5 TFL and 2 sacks, earning all-conference honors. He dominated Big 12 offensive lines even more in 2015, finishing with 15 TFL and 5.5 sacks. The conference Co-Defensive Player of the Year also earned All-America honors and was a semifinalist for the Bednarik Award. NFL.com named him their strongest college player.
Local
The latest news from around North Texas.
Strengths
• Size - Prototypical nose tackle
• Strength - Anchors, changes line of scrimmage
• Pad Level - Naturally ideal
• Hands - Quick, heavy and active
• Length - Uses long arms with leverage
• Burst - Explosive off line of scrimmage
• Pass Rush - Uses moves, tools to disrupt
Weaknesses
• Awareness - Loses ball, play at times
• Balance - Toes line between leverage, leaning
• Change of Direction, average agility
• Raw - Just turned 21, needs reps
Verdict: First-Round Pick
Nose tackles are rarely worth first-round picks, but they are when they can man two gaps and penetrate like Billings. He has the ability to be what Vince Wilfork was for New England or Dontari Poe is for Kansas City. He'll upgrade any defense, whether he's asked to eat up blockers or split them.
Billings will be slightly more valuable to teams that run a primarily odd defensive front, but he's the type of player that transcends scheme. No. 4 overall is on the high side and he likely won't be available in the second round, so the Cowboys will have to trade into position to take him. If he's still available in the 20s, he'd be worth considering.