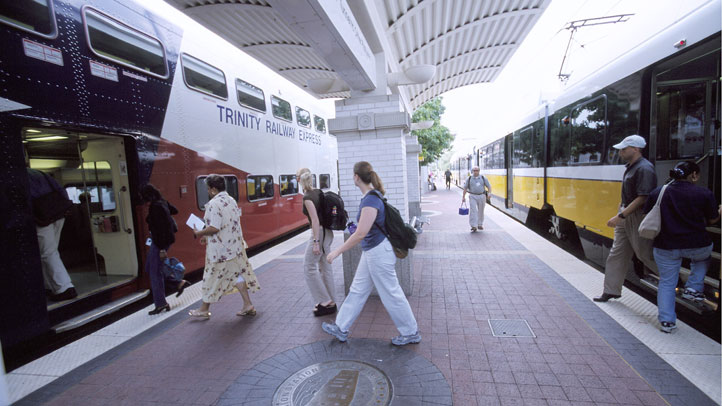 Due to weather, the Winter Whistler will not run on Dec. 7. It will resume normal operations on Dec. 14.
This holiday season, the Winter Whistler Express will roll into North Texas TRE stops with caroling, holiday cheer and one very special elf.

The holiday-themed Winter Whistler Express will follow the TRE's normal Saturday schedule but will be loaded with carolers, story time for kids and visits from Santa Claus each Saturday between Thanksgiving and Christmas.
The Winter Whistler Express debuts on Friday, Nov. 29, and will run that day between noon and 3 p.m. On Saturday, the trains will run between the hours of 10 a.m. and 4 p.m.

Outside of those special hours, riders can still enjoy a holiday-decorated train -- but Santa will have returned to the North Pole to monitor toy production while double-checking his list.

To ride the Winter Whistler Express, holiday revelers will need a ticket. TRE tickets can be purchased at station platforms or through the GoPass mobile app. See a full schedule for the Winter Whistler Express here.