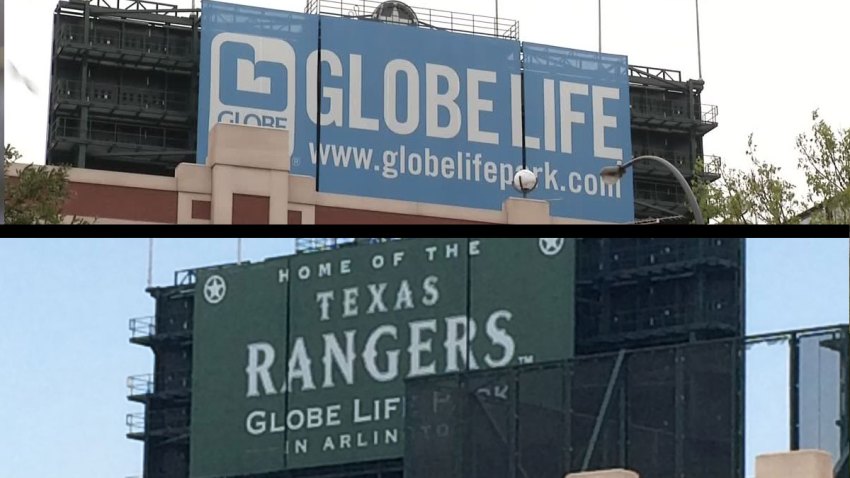 The Texas Rangers have made good on their promise to change a sign on the outside of Globe Life Park after it drew heavy criticism from fans.
The bright blue "Globe Life" sign that had overlooked Randol Mill Road has now been replaced with a green sign that reads "The Home of the Texas Rangers, Globe Life Park in Arlington."
Globe Life and the team agreed to change the sign after receiving a letter from a fan expressing her unhappiness with it. That fan, Arlington resident Leanne Rand, said she felt the blue clashed with the more classic look of the ballpark. Her letter was posted on several websites and received hundreds of comments supporting her request that the sign be changed.
Local
The latest news from around North Texas.
Much to her surprise, Globe Life and Rangers executives wrote her a letter back saying they had "missed the mark" on the sign and would be changing it.
Rand reacted to the new sign on Twitter by writing, "I love it! Much better."