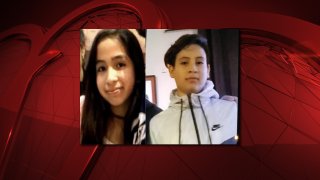 Dallas police say that a 13-year-old boy and 11-year-old girl who went missing Thursday night have now been found safe.
On Friday morning, police said Destiny Palacio and Christopher Palacio were last seen at about 7 p.m. Thursday on foot.
Anyone with information is asked to call Dallas Police Department at 214-671-4268.