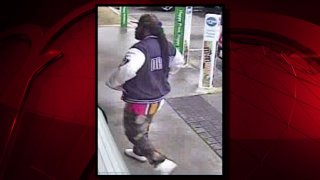 Hurst police are looking for a man involved in a gas station robbery Nov. 28.
Police said a robbery occurred at the Neighborhood Walmart gas station on Pipeline Road at about 10 a.m. when a man entered the store and stole money from the register.
A case of beer and cigarettes were also stolen.
The man left the store in an early 2000 model small white car.