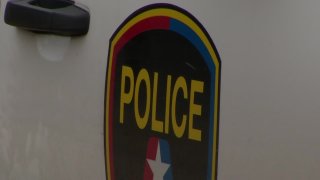 Two men have been arrested in the death of an 18-year-old man who was shot Saturday at Jack Carter Park in Plano, police say.
Rudhra Ronakkumar Patel and Abdulrahman Qaus Al Dulaimi, both 18, were arrested in the death of Jacob Lyle Rusk, police said Sunday.
The shooting happened around 2:20 a.m. at the park in the 2800 block of Maumelle Drive, Plano police said.
Before officers arrived, they were made aware of a victim at an area hospital with a gunshot wound, police said. It was later determined the incidents were related.
Police said the people involved in the shooting knew each other and that it was a targeted incident. There is no indication that there is a danger to the public, police said.
Patel and Al Dulaimi have both been charged with murder and are being held in the Collin County Detention Center in McKinney.
Anyone with information about the shooting may call the Plano Police Department.