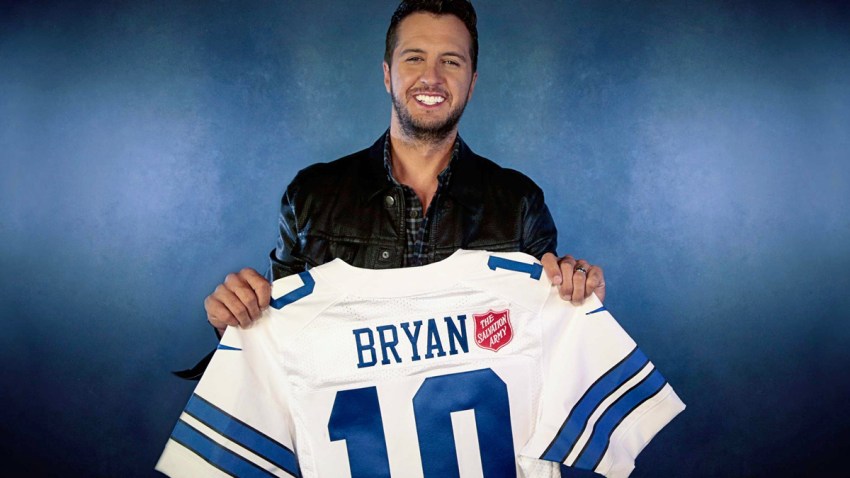 Country music superstar Luke Bryan will kick off the 125th Salvation Army Red Kettle Campaign with a halftime performance during the Dallas Cowboys Thanksgiving Day game.
Bryan, the reigning CMA and ACM Entertainer of the Year, will perform during the nationally-televised halftime show to kick-off the charity's annual fundraising program. The money raised in the annual event helps provide shelter and meals for underprivileged children during the holiday season as well as a number of other year-round social service programs.
The Salvation Army's Red Kettle campaign runs from Thanksgiving through Christmas Eve. In 2014, the fundraising effort brought in $144.7 million; since 1997, when the partnership with the Dallas Cowboys began, they've raised $2 billion.
Local
The latest news from around North Texas.
"This summer, we celebrated the 150th anniversary of The Salvation Army, and this holiday season marks the 125th Red Kettle Campaign. That is over a century of dedication to meeting human need across the globe," said Lt. Col. Ron Busroe, national community relations and development secretary for The Salvation Army. "Our hope, in partnership with the Dallas Cowboys and Luke Bryan, is to continue to spread the word that The Salvation Army is here for those trying to overcome obstacles in their lives during the holidays and year-round."
In addition to giving online, or to the traditional bell ringers that will be stationed at retail locations across the country, supporters can donate through the Army's text-to-give program. By texting the word "KETTLE" to 80888, donors can send $10 to the Red Kettle Campaign through their mobile phone bill.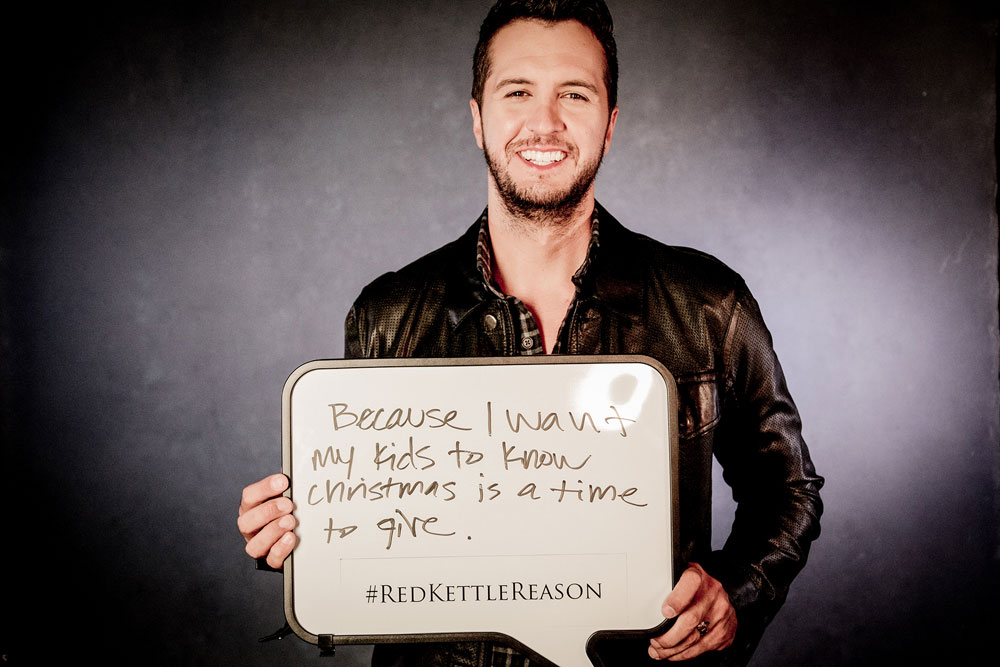 This campaign will include an invitation for donors to share their reasons for giving on social media, and Luke Bryan will add his own #RedKettleReason.
"As a football fan, I'm especially excited to be performing on Thanksgiving Day," said Luke Bryan. "It's also an honor to spotlight two great organizations like Dallas Cowboys and The Salvation Army and raise awareness for all the great work they do."
Bryan, who has sold nearly eight million albums and 30 million digital tracks, joins a long list of Thanksgiving Day performers, including Selena Gomez, Kenny Chesney, Enrique Iglesias, Keith Urban, Daughtry, Jonas Brothers, Kelly Clarkson, Carrie Underwood, Sheryl Crow, Destiny's Child, Toby Keith, LeAnn Rimes, Creed, Jessica Simpson, Billy Gilman, Clint Black, Randy Travis and Reba McEntire.
"Luke Bryan is one of the biggest names in country music, but he has an incredibly humble spirit and is always searching for ways to give back and help others. For us, it was a perfect fit for what the Red Kettle kickoff represents for our partnership with The Salvation Army," said Charlotte Jones Anderson, executive vice president and chief brand officer for the Dallas Cowboys and former national advisory chairperson for The Salvation Army. "Millions of families and children are impacted every year by the good works of The Salvation Army, and our goal is to help spread that message and educate Americans that every penny dropped in those red kettles goes toward making a difference."
The Cowboys face the Carolina Panthers Nov. 26 at 3:30 p.m. Halftime is generally around 5 p.m.