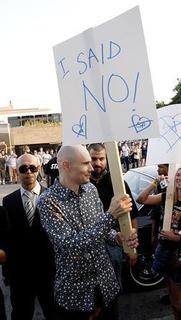 The Texas Department of Transportation reopened Loop 12 underneath Interstate 30 in West Dallas early Monday morning after closing the roadway due to flooding late last week.
The southbound lanes of Loop 12 reopened Sunday evening after officials initially said the stretch of Loop 12 would stay closed until June 4.The northbound lanes were reopened at about 4:30 a.m. Monday.
Hundreds of vehicles become trapped when high water submerged the lowest points of Loop 12 Friday. Some drivers were stranded for nearly six hours, gridlocked by vehicles and water.
Local
The latest news from around North Texas.
TxDOT used pumps to transfer the water from the roadway.
[[05634951,C]]
Meanwhile, other roads remain closed in Dallas County due to flooding. Below is a list supplied by Dallas County Judge Clay Jenkins:
CARROLLTON
Sandy Lake RV Park
Sandy Lake Road near Interstate 35E.
McInnish Park, near Sandy Lake Road and the President George Bush Turnpike
IRVING
Eastbound Texas 114 at Spur 348 ramp
Eastbound Texas 114 to Northwest Highway ramp
Eastbound Texas 114 on-ramp of Hidden Ridge
One main lane of eastbound Texas 114 near Spur 348
Service roads at I-635 and Luna
Eastbound Texas 356 (Irving Blvd)
U-turn west of Wildwood
Loop 12 U-turn south of Shady Grove is closed.
DALLAS
2100-2300 blocks of West Northwest Highway
Manana at I-35
Walnut Hill from I-35 to Northwest Highway
Northwest Hwy at I-35 & Walton Walker
Lombardy at I-35
Gardner Road
Wireway
2000-2200 blocks of Manana
2100 Manana toward Spangler
Westbound Northwest Highway from I-35 to Loop 12
Goodnight at Walnut Hill
Tantor at X
Tantor Road and Royal Lane
Luna SB from Wire St to Northwest Highway
Irving near Royal and Golf Course
Loop 12 at Singleton
Luna at Tantor Road
Southbound Goodnight at Walnut Hill
Southbound Spangler at Walnut Hill
Southbound Luna at Royal
Northwest Highway west of Walton Walker
California Crossing at Luna
Luna at Y
Wildwood at California Crossing