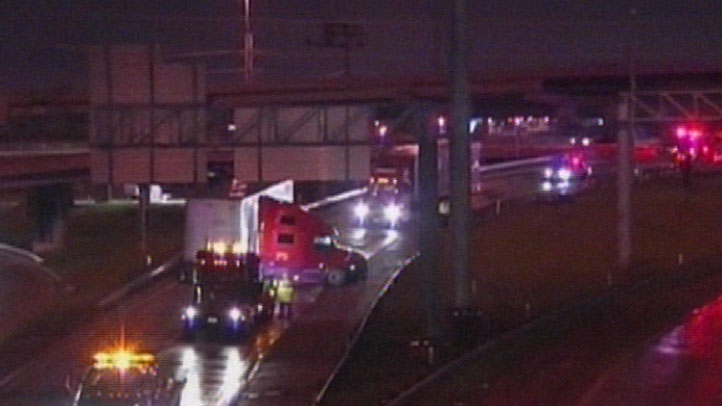 Interstate 35E southbound traffic in Dallas backed up early Wednesday morning as emergency crews remove a jackknifed tractor-trailer from the roadway.
The truck crashed on I-35E at I-30 in Dallas, collectively known as the Mixmaster.
The ramp from I-35E southbound to I-30 eastbound was closed due to the crash.
Local
The latest news from around North Texas.
Follow Samantha Davies (@SDaviesNBC5) on Twitter or use hashtag #DFWTraffic to find updates to this and other traffic stories.