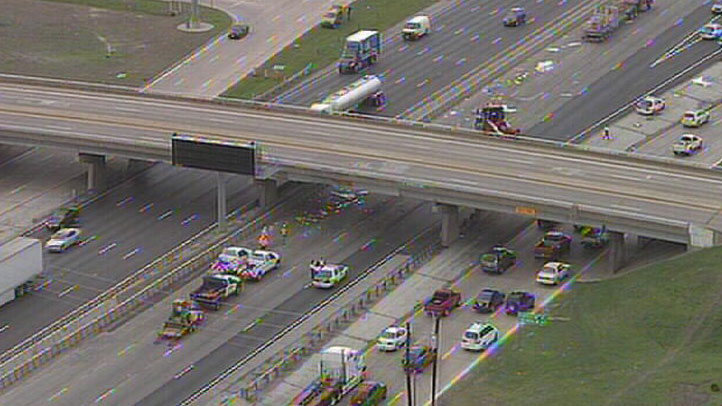 All lanes of Interstate 30 are once again open in Dallas after a truck's collision with a bridge closed the westbound lanes for a couple of hours Tuesday afternoon.
A truck carrying scrap metal collided with the bridge and spilled debris all over the roadway.
While the crash was cleared and the bridge inspected, traffic was diverted to the service road, according to Dallas Police dispatch.
Local
The latest news from around North Texas.
Texas Department of Transportation engineers said the northbound side of the St. Francis bridge will be closed until the structure can be demolished and rebuilt.
TxDOT officials said there is no fear that the bridge will collapse onto the roadway, but since there is damage, that side of the bridge will remain closed until the bridge can be rebuilt.
Officials are working on a traffic flow and getting an emergency contractor out to rebuild the bridge.