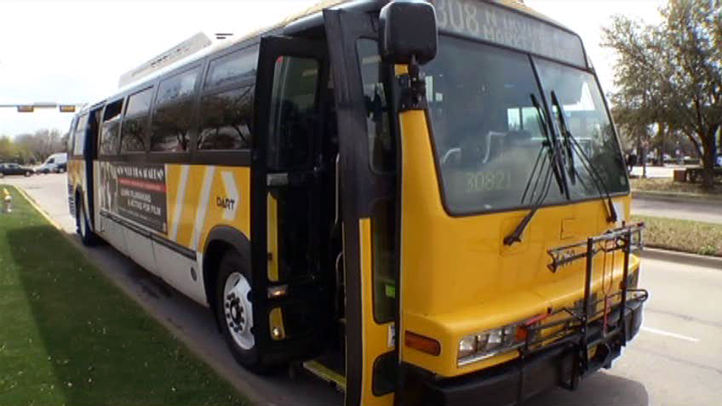 Dallas Area Rapid Transit has suspended evening service along a bus route in southwest Dallas because vandals are throwing things at the vehicle.
Beginning April 25, Route 405 will be detoured away from about six stops on the loop over Southern Oaks Boulevard and Overton Road after 8 p.m.
In just more than a year, the bus has had 30 incidents in which people used the vehicle for target practice. They have thrown rocks, bricks and even a 5-foot fence post at buses on the route.
Local
The latest news from around North Texas.
"We've had employees hurt," DART spokesman Morgan Lyons said. "Certainly customers are at risk. If the windows get hit, that's an unsafe situation for them."
DART said southbound buses will operate over Overton Road to Illinois Avenue and continue to Ledbetter Station, with northbound buses following the same route in reverse.
The detour will continue until further notice.
More: DART.org