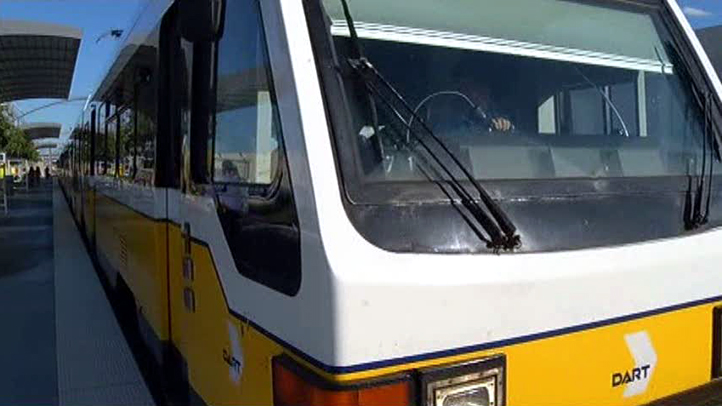 If you're planning to take DART to Fair Park Saturday morning for Texas-OU weekend, get there early and pack your patience.
DART trains will starting running from downtown to Fair Park at 7 a.m. Last year, trains were filling up as early as 3 hours before kickoff -- which is 11 a.m., so expect crowds early.
Shuttle buses will run every 20 minutes.
Local
The latest news from around North Texas.
DART has added trains to take care of the influx of riders. Trains depart every 10 minutes on the Green lines to MLK Station. These trains will not serve Victory, West End, Akard, St. Paul, Pearl, Deep Ellum, Baylor and Fair Park stations. Transfer to the Green Line circulator at Union Station to reach those stations. Express buses are being added at Trinity Mills and will depart every 10 minutes. DART has game day ticket sellers at their busiest stations.
The Green Line circulator will again operate through downtown to the Fair. The special Green Line circulator starts at 7 a.m., operates six trips per hour and serves these stations: Union, West End, Akard, St.Paul, Pearl, Baylor, and Deep Ellum, ending at Fair Park Station. The circulator does not stop at Convention Center or Cedars. The circulator operates continuously from 7 a.m. until approximately 8 p.m.
All ticket vending machines take credit cards. Text DARTTXOU to 41411 for service updates or check DART.org/StateFair to plan your trip.