A missing 10-year-old girl who was the subject of an Amber Alert Wednesday morning after her mother was found killed has been found safe and her father is in police custody.
"On the heels of tragedy and tragic loss of life we have had the best possible outcome occur," said Carrollton Police Chief Derick Miller.
Carrollton police said shortly before 11 a.m. that Rosemary Lee Singer had been located at a Red Oak motel with the help of police officers in Red Oak and Dallas and that her father, 35-year-old Ronald Lee Singer, had been taken into custody and is expected to be charged with murder for the death of her mother, his ex-wife.
"We knew he(Singer) moved through Dallas to southern Dallas and into Red Oak where we were able to catch up with him," said Miller.
Officers said 45-year-old Maria Romero Ramos was found dead in her apartment by her roommate at about 1 a.m. Wednesday in the 1900 block of East Hebron Parkway.
Police released no further details about her death but said it is being investigated as a murder.
A statewide Amber Alert was issued Wednesday morning for the woman's child after police learned her mother and been killed and that she had been picked up at a friend's house by her biological father.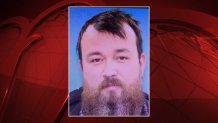 Police did not believe that the girl was present when her mother was killed but still believed she may have been in imminent or grave danger so they issued the Amber Alert.
Local
The latest news from around North Texas.
When she was found late Wednesday morning they said the child was OK.