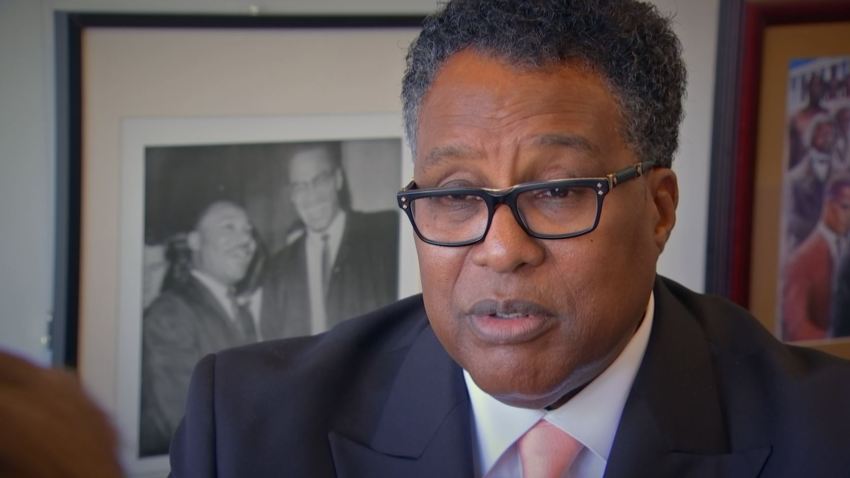 EDITOR'S NOTE: Dallas Mayor Tom Leppert and Mayor Pro Tem Dwaine Caraway released a statement in response to Caraway's presentation of a key to the city. Read the complete statement here: Leppert Didn't Approve Giving City Key to Vick. Bruce Felps' unaltered story continues below.
Local
The latest news from around North Texas.
---
Wrap most anything in the mantra that it's all "about the children" and that something becomes a worthy cause, right?
Not really.
At some point during all the Super Bowl XLV fetes — he wasn't exactly sure when and where, according to a piece on Unfair Park — Dallas Mayor Pro Tem Dwaine Caraway bestowed a key to the city on Michael Vick, quarterback of the Philadelphia Eagles and convicted dog-fighting ring honcho.
Of all the high-profile jocks and celebrities in town, Caraway honored Vick.
When asked about the honor, Caraway fell back on the "it's simply about the children and the message that's going to the children — the message of, 'I've done wrong, look at me, don't hang with the wrong people, don't go out and do drugs' " explanation when talking with Unfair Park.
Fine, now explain this part to the kids. A video recorded by local radio guy Richard Hunter shows his attempted interview with Vick. Interesting because Hunter adopted one of the bait dogs used in Vicks old dog-fighting ring, and when told so, Vick turned his back as his entourage restrained Hunter.
There's a stand-up guy right there.
Hunter, in the closing text to the video, summed it up well.
Caraway gave "the key to the city of Dallas to a felon who is still on probation. Now we're going to have to spend a fortune in tax dollars to have all the locks changed."
---
Bruce Felps owns and operates East Dallas Times, an online community news outlet serving the White Rock Lake area. He applauds Richard Hunter.

Copyright FREEL - NBC Local Media