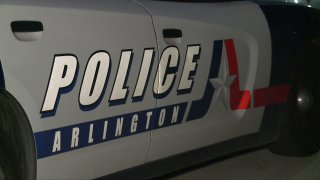 Arlington investigators are looking for a man that was involved in a store robbery.
The Arlington Police Department posted on their Twitter page they were seeking the public's help after a man was suspected of robbing a Dollar General store.
The incident occurred on March 8. Surveillance photos were released to help identify the man.
According to the tweet, APD wrote the man 'acted like he was buying something' but when the clerk opened the register, the suspect pulled out a gun and demanded money.
Arlington Police are asking the public if anyone recognizes the person to contact 817-459-5937 or Crime Stoppers at 817-469-8477.